Graduate Chris Brearley and the rest of the Scruff of the Neck team set up base for a week in our studios. Busy working on The British Sound Project while undergoing the big move, we caught up with Chris to hear what he has been up since graduating and to find out what's next in the pipeline.
What first inspired you to get into the music industry?
I was a Musician and studied Music Production at college and learnt the production and live side of things there. It was only when I started studying at Spirit that I decided to move over to the business side of the industry.
What did you enjoy most about your course?
I think the staff, above all else, were great and always there for me whenever I needed them. I was quite lucky that I was in a small group as well, so I could always get a lot of face-to-face time with the tutors.
How did you land yourself a position at Scruff of the Neck (SOTN)?
At the start of second year, I started up an events promotion company, Flat Plastic, with one of the other guys on my course, Tommy Ford. Over the course of the year, Mark – the founder of SOTN – regularly kept in touch and it slowly built to the point where he offered me a position.
Did you go straight to SOTN when you graduated?
Not to start with. I carried on growing my own company, amongst other things. I worked on the British Sound Project for the first two years that it was running and I've just brought that over to SOTN now, so I'm working on that at the moment. I've done all sorts of bits in between; web design and things like that just to keep my own music business afloat. Luckily it's turned into a full-time job.
What do you like most about working at SOTN?
The biggest show I've worked on to date was with Larkins. They're a band who SOTN have worked with pretty much from their first show. Luckily, I came in at a time when they were just taking off. They've gone from selling 30 tickets in The Castle to 900 tickets in Academy 2, so there has been a really big progression for these guys.
What's next in the pipeline?
We're expanding at the moment and are about to move into a new office in the Northern Quarter. We've gone from 3 staff to around 10 just in the past few months. We're stepping things up now and this year will hopefully be our biggest year yet.
We're working with the British Sound Project again, which has always been great to work on; I've worked on that since its first year. Franz Ferdinand and The Cribs have been confirmed and we're just about to announce another massive Manchester headliner. We're also working on a tonne of other festival bits this year including Dot to Dot, The Great Escape, Head For The Hills and Tramlines to name a few.
What advice would you give to current Music Business and Event Management students?
It took me until second year to really get the ball rolling, but there's no reason why I couldn't have started in my first. I think it's really important to network and meet new people. I've been really lucky as my Music Business tutors, introduced me to contacts in the industry which has really helped me get to where I am now.
Also, you can't just wait for a job to turn up. Sometimes you just need to create your own by starting your own project. It's hard to get your foot in the door but I think just to get yourself working with artists at a grass roots level is a really good way of getting you into the industry.
More student stories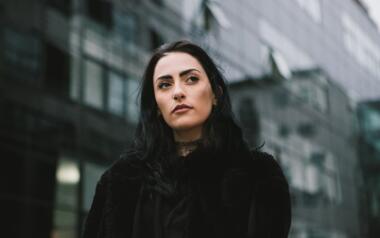 From growing up in rural Armagh to warming up the crowd for Annie Mac, Electronic Music Production graduate, Holly Lester, has already made more than a mark on the industry.
Read full story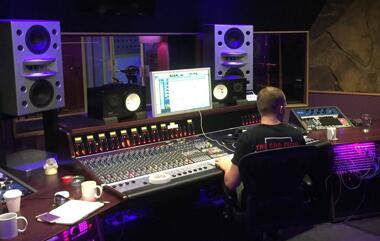 After graduating from our Music Production degree, Tom has gone on to secure positions in some of the most well-known recording studios in London, including Snap Studios, Strongroom and Air Studios.
Read full story
Interested in studying with us?
Click below to start your application, register for an open day or get in touch with any questions