These masterclasses allow you to build on the knowledge you gain during your course while exploring new subject areas and creative directions.
Spirit+ offers extracurricular activities you won't find anywhere else. Designed to help you make the most of your time as a student, you'll gain new skills and networks that will stick with you long after you graduate. It's your chance to connect directly with industry icons, enrich your CV and get real-world feedback.
From synth-building and creative impulse response workshops to drum recording techniques and sound design. These creative sessions allow students across all courses to collaborate, learn tips and tricks, and network with people in industry. Here's just a sample of the sessions we ran in the last academic year.
Sessions have previously covered topics such as:
Making a synth
Analogue Tape
DJ skills
Soldering skills
Production masterclasses
Academic writing
Production masterclass with Jozef K
House and techno producer, DJ, label owner and audio engineer Jozef K joined us in the studios for an intimate masterclass where he deep dived into his creative and technical processes of making a track. Signed to the labels Last Night on Earth, Anjunadeep, and more, he has a rich and diverse history in the industry and so was an insightful addition to our masterclass series. He touched on topics such as drum programming, melody writing, bassline writing, vocals, atmosphere layers, individual fx chains, mixdowns, the use of spatial fx to create movement, and track arrangement using Ableton. To close the session he also discussed the process of getting a track signed, offering practical tips in a follow-up Q&A.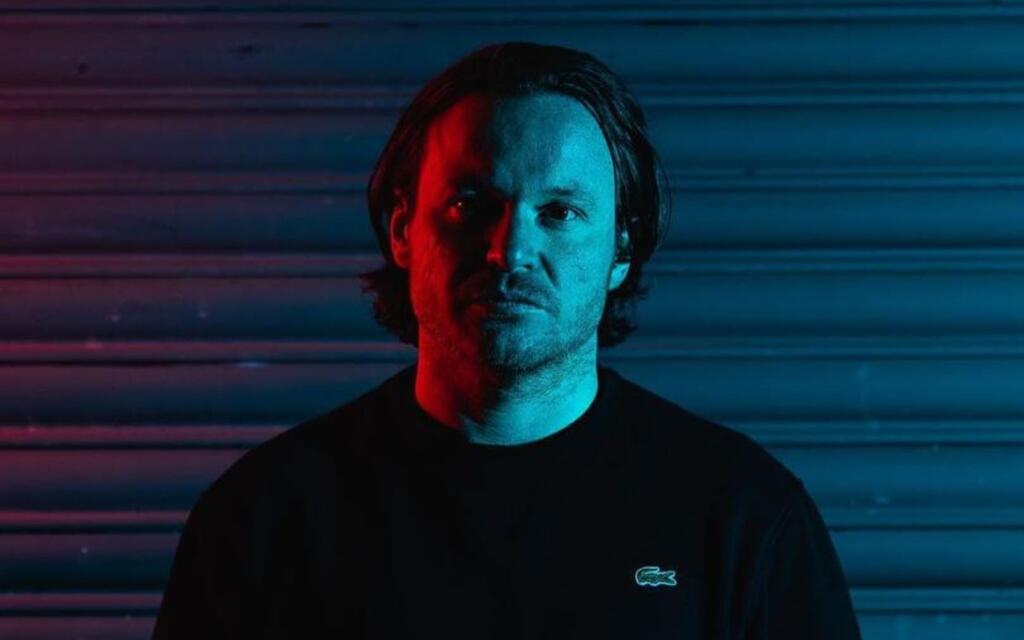 Cable Preparation and Soldering workshop
In the working world, equipment fails. It's our job to ensure students leave us able to overcome basic equipment failures, no matter their discipline. To prepare students for this gritty side of working in the music industry, our in-house tech team hosted a hands-on cable soldering sessions. During the workshop students learned how to prepare and repair commonly used audio cables for studio use, as well as how to troubleshoot their own equipment.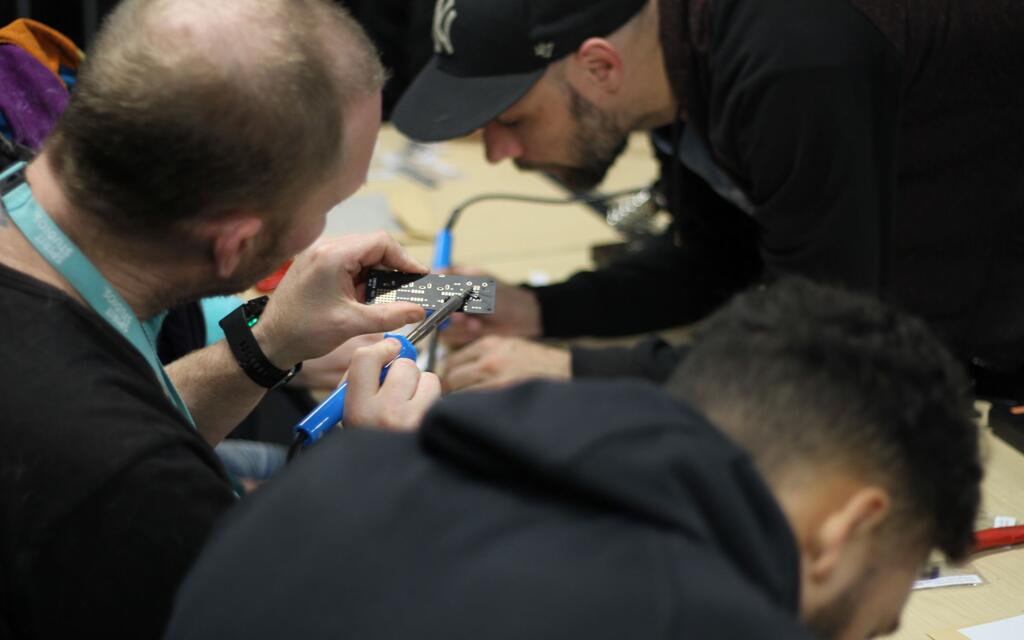 DIY Synth and Sound Design workshop with Scrubber Fox
Scrubber Fox is a UK based electronic musician, sound designer and performance artist. During his interactive workshop, students learned the basics of synthesis by building their own MIDI Controller using Arduino. He brought in his personal collection of DIY consoles, explaining how students can make their own synth out of a retro games console such as a Gameboy, Sega, C64 or Spectrum.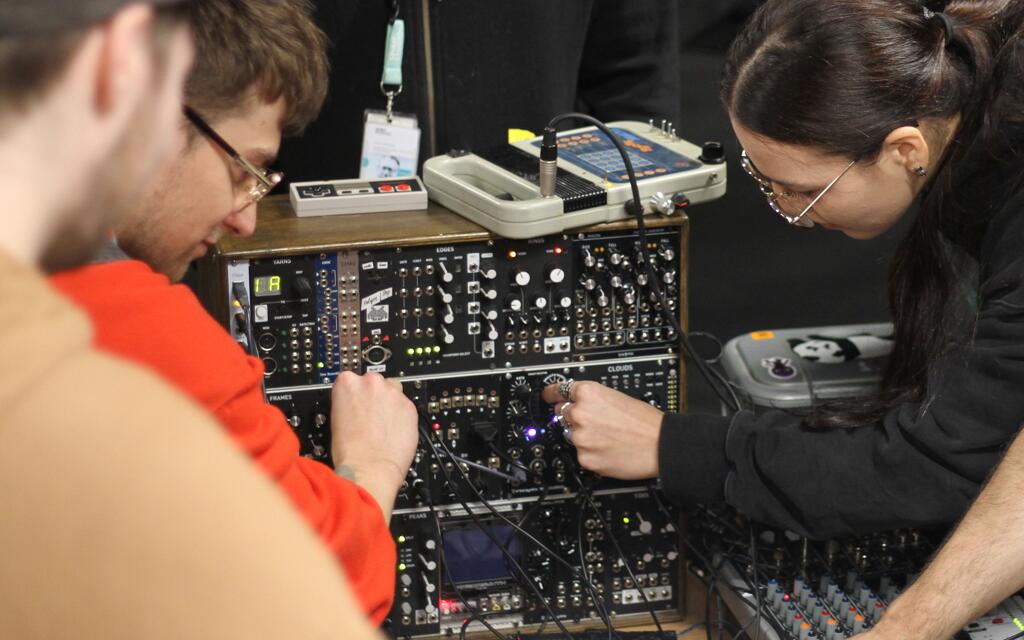 Commercial Mixing masterclass with Josh Cullen
In this session, students got to work on a commercial mix for an acoustic singer/songwriter. Not only did they get to put their mixing skills to the test, students also gained an insight into the various processes involved in sourcing and completing commercial work. The masterclass covered everything from what to do when you're approached by a client, how to properly invoice for your work and how to set up a successful session. The group then stuck to the client's brief by using specific mixing techniques to create a brilliant final track.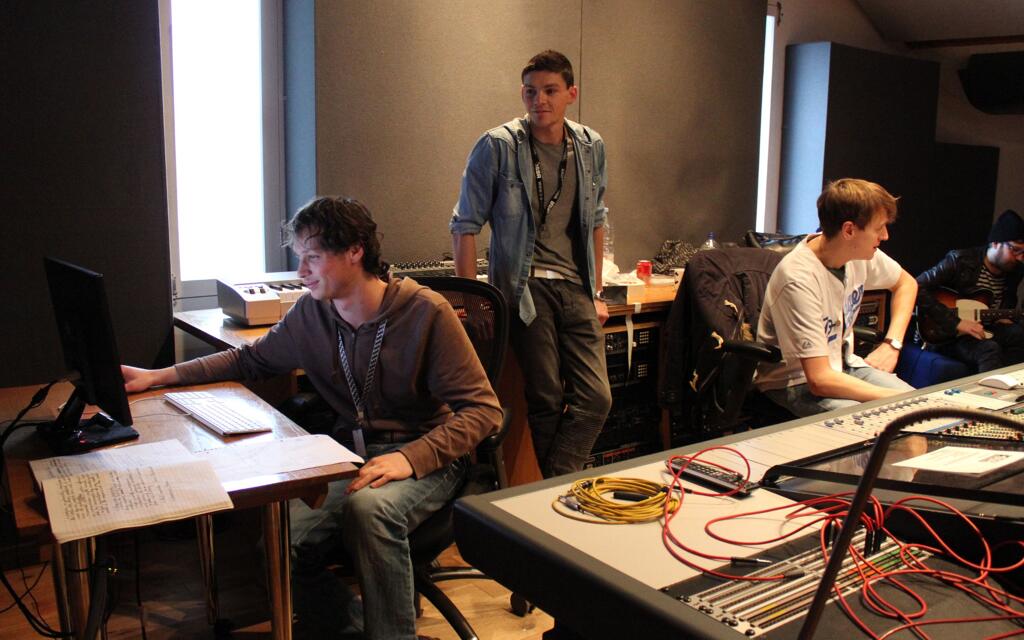 Mixing masterclass and feedback session with Tom Chapman
Students got hands-on with Tom's newest track, creating a rough mix and exploring the various creative avenues a producer can take. As the bass guitarist of the mighty Manchester-based rock band New Order, and founding member of his latest venture Sea Fever, he offered a unique perspective on how to make it big in the industry. Students' also had the opportunity to bring samples of their current projects for Tom to listen to and offer feedback on.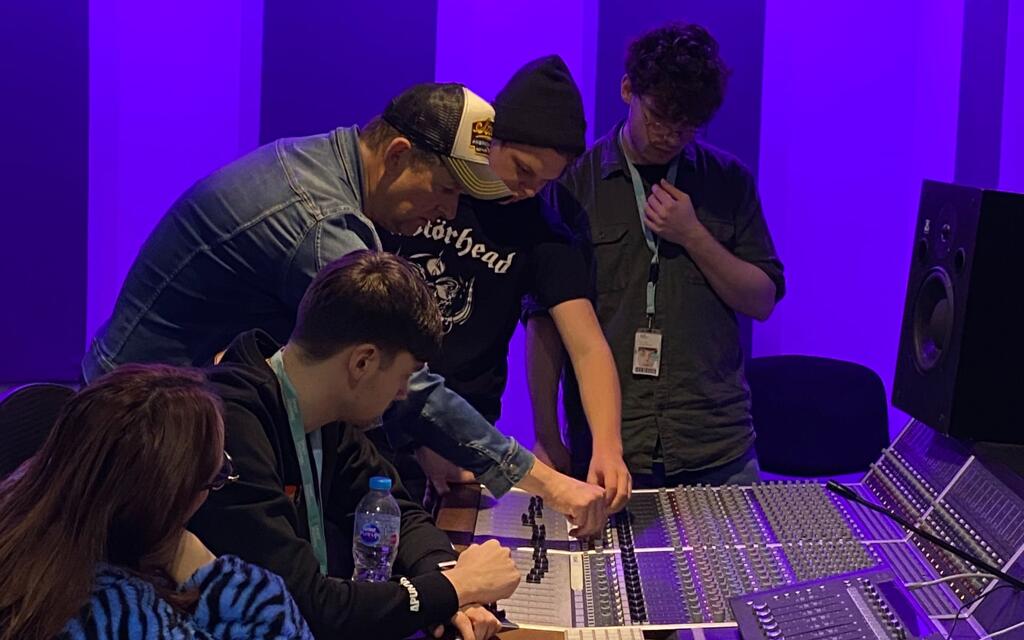 You may also be interested in...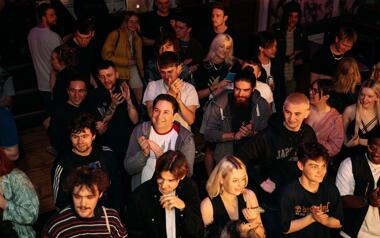 It's easy to immerse yourself in exciting opportunities and experiences both here and across the city.
Find out more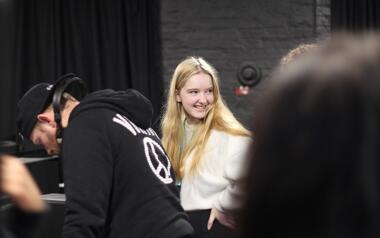 You'll have access to a wide range of services to help you stay healthy and have fun.
Find out more
Interested in studying with us?
Click below to start your application, register for an open day or get in touch with any questions