Admissions FAQs
.
Applying for a degree course can be a complicated process – below are a collection of our most frequently asked questions. If you still have questions after reading this page, please get in touch with our Admissions Team.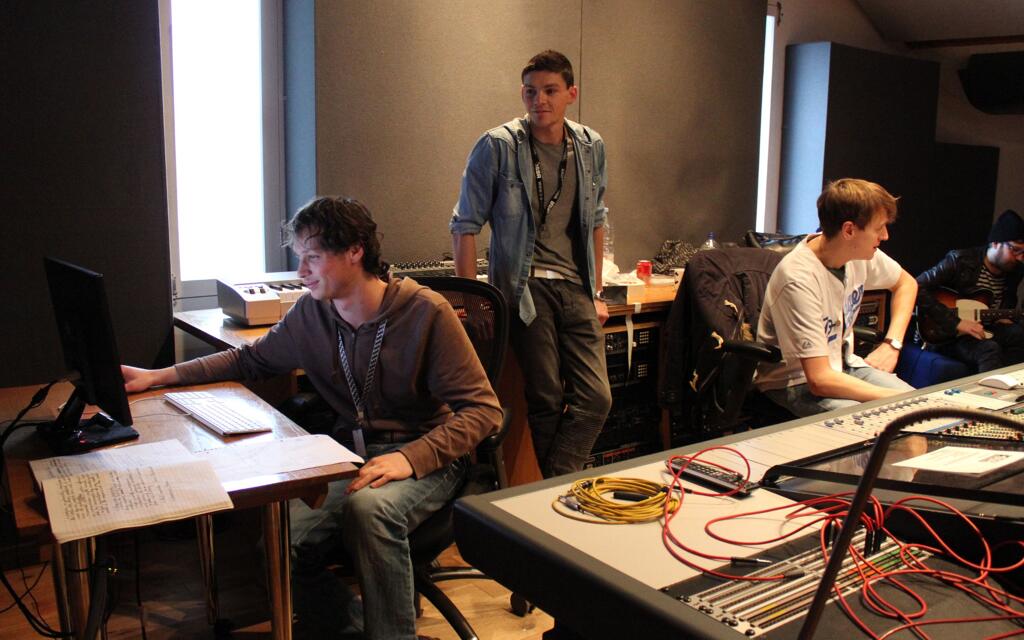 UK based university applications are made through the University and Colleges Admissions Service (UCAS). To apply for one of our degrees, please register with UCAS. This is a fairly straightforward process that should only take a few minutes. Once you've registered, you'll be taken to your UCAS Hub dashboard where you can create an application.
There is a fee for submitting a UCAS application, this is paid directly to UCAS. For 2024 entry, the applications fee is £27.50 for up to five choices. 
To find out more about the applying through UCAS you can follow our step-by-step guide. 
After you apply to a course UCAS sends your application to us. You'll receive an acknowledgement email from us once we have received your application. 
Once we've received your application we'll consider it against the course entry requirments, look at any previous qualifications, predicted academic achievements, references and personal or supporting statements. We look for evidence of your passion for the subject, as well as your ambitions, skills and any previous experience. However, we understand that not everyone will have had previous opportunities in musis production, sound engieering and other related subject areas. You shouldn't be deterred if you don't think you've had enough technical experience. 
If we require more information we may invite you to interview.
You can keep up to date with the progress of your application and reply to your offers using UCAS Track.
If an offer has been made to you for one of our degree programmes and you have not met the entry requirements, please call our admissions team on 0161 276 2100.
If you don't meet the requirements but are still interested in applying to one of our courses, please call the admissions team on 0161 276 2100 to see if we can help.
Submitting an application may still be advised if you have almost made the requirements or you have a lot of prior experience in your chosen subject area.
A mature student is someone who is aged 21 or over. If you do not have the necessary qualifications for entry then we will assess whether your previous work or life experience is enough to be accepted to the course.
Please contact us prior to submitting your application on study@spiritstudios.ac.uk
Unfortunately we don't currently hold a Tier 4 license, and therefore are unable to accept applicants from outside the UK or those who do not have settled status at this time.
Yes – we accept applications from students who may wish to defer entry.
A deferred entry means applying for a course and then taking a year out before starting it. This might be pre-planned, for example if you want to go on a gap year, or you might change your mind during the application. 
You can select a 'deferred' start date for your chosen course when you apply, but it's important to contact us before submitting your application.
Tuition fees for all our undergraduate degree courses are eligible for government funding through Student Finance England, subject to a successful application. This loan will cover the entirety of the cost of your tuition and is available to all eligible students (UK).
Alongside your tuition loan, you may also be eligible for a maintenance loan to help cover your living costs while you study. This is used to cover your rent, bills, food and gig tickets. It's paid directly into your bank account in three instalments throughout the year, but the amount you're entitled to is dependent on a variety of factors. You can check your eligibility and begin the application process here.
How you apply depends on whether you have studied before and where you're from or normally live. Before you apply, check you're eligible for student finance.
​​New students who are from or normally live in England
Most full-time and part-time students who are from or normally live in England can apply online to Student Finance England.
Continuing students who are from or normally live in England
You're a continuing student if you are:
moving on to the next year of your course

repeating a year of the same course or returning to a course after taking time out

transferring onto a new course from your old course
If you're a continuing student who's from or normally lives in England, you should log in to your student finance account and apply online.
With the aim of ensuring our courses remain accessible, we have a bursary fund in place to support student where necessary.
Foundation entry degrees are beneficial if you didn't study the appropriate subjects at A Level or are returning to study after an extended break. Foundation entry degree courses involve an additional year of study at the beginning of your undergraduate course, and could be your route a full degree.
We're committed to helping you lay the foundations for degree success. If your qualifications don't meet the current admission requirements for direct entry to an undergraduate degree, then foundation entry could be for you. Our foundation entry requirements are 40 UCAS points.
Conditional offer – An offer to study here is based on you meeting certain conditions, usually academic but we will specify the grades you need in order to confirm your place.
Unconditional offer – This offer means that you've already met the conditions required to study with us, so the place is yours if you want it.
Clearing is a period in the UCAS admissions cycle that allows a student to apply for a course, should they be left without an offer following exam results or if they have changed their mind and asked to be released from an offer they were previously holding, or if the are applying for the first time after June.
This service usually runs between July and October, although it is more commonly used by many following A Level results day. 
More information about Clearing will be available on our website once Clearing opens.
Please email our admissions team at study@spiritstudios.ac.uk  or call us on 0161 276 2100 – we will be happy to help with any application enquiries.
Need help?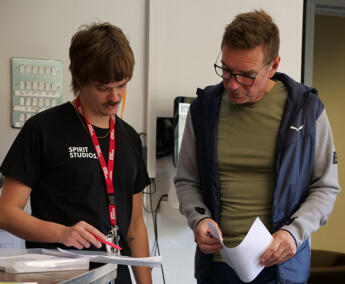 You may also be interested in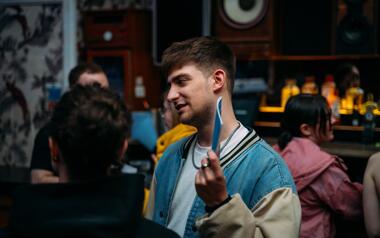 You'll need to apply through UCAS to join one of our undergraduate courses. Here's how.
Find out more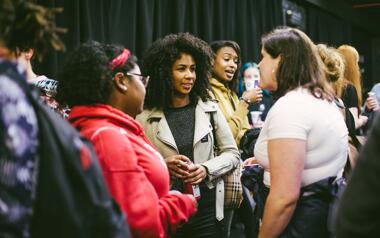 We understand that student finance can feel intimidating but, rest assured, we are here to help.
Find out more
Interested in studying with us?
Click below to start your application, register for an open day or get in touch with any questions