Industry partnerships
Thanks to our well established history in the business, we've built up a number of strong industry partnerships. By inviting these partners into the studios to run practical workshops and masterclasses, students gain first-hand experience using the very latest equipment, directly from brands themselves.
Having run sessions with Steinberg, Ableton and Audient to name a few, students have been able to get a real head start in the studios. Refining their individual workflows and getting to grips with the key features of any new hardware and software.
Whether you're studying our BA Music Production Course, our MA Music Production course or any other of our undergraduate, postgraduate or industry courses, these sessions are open to all.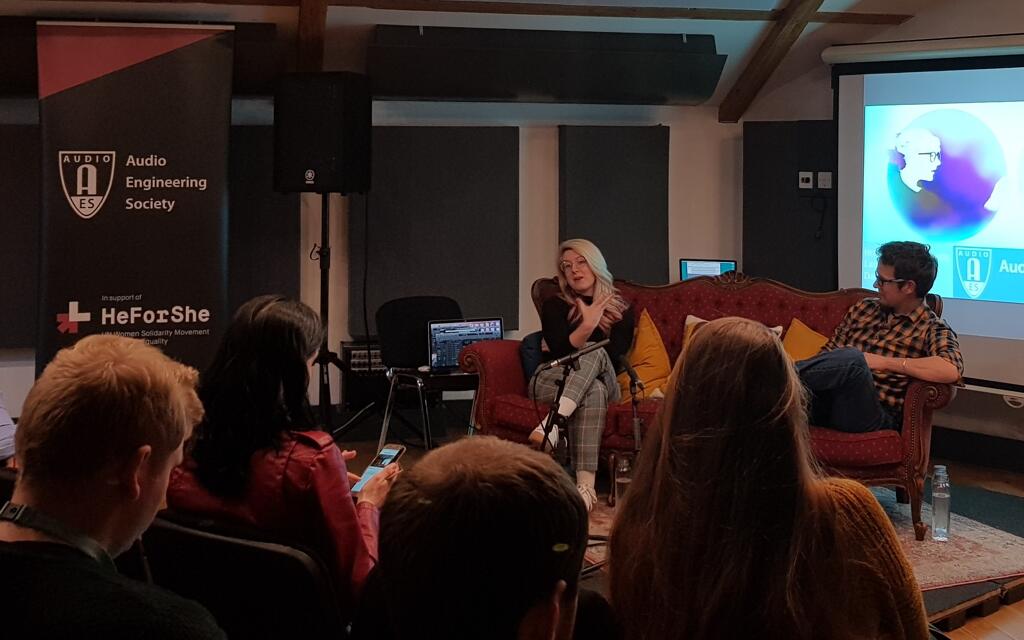 Learn from legends
Our outstanding connections will also provide you with a busy calendar of exciting guest lectures and workshops from icons like Tom Chapman, Guy Garvey and Wolfgang Flür. Alongside these events happening throughout the academic year, there are often recording and rehearsal sessions taking place in our studios, providing students with ample opportunities to gain practical experiences recording tracks for professional artists. 
Our tutors and studio assistants are active in their respective fields, with regular studio engineering, live sound, artist liaison and many other opportunities open to you. We offer much more than just a degree; this is your chance to do what you love and turn your passion into your dream career.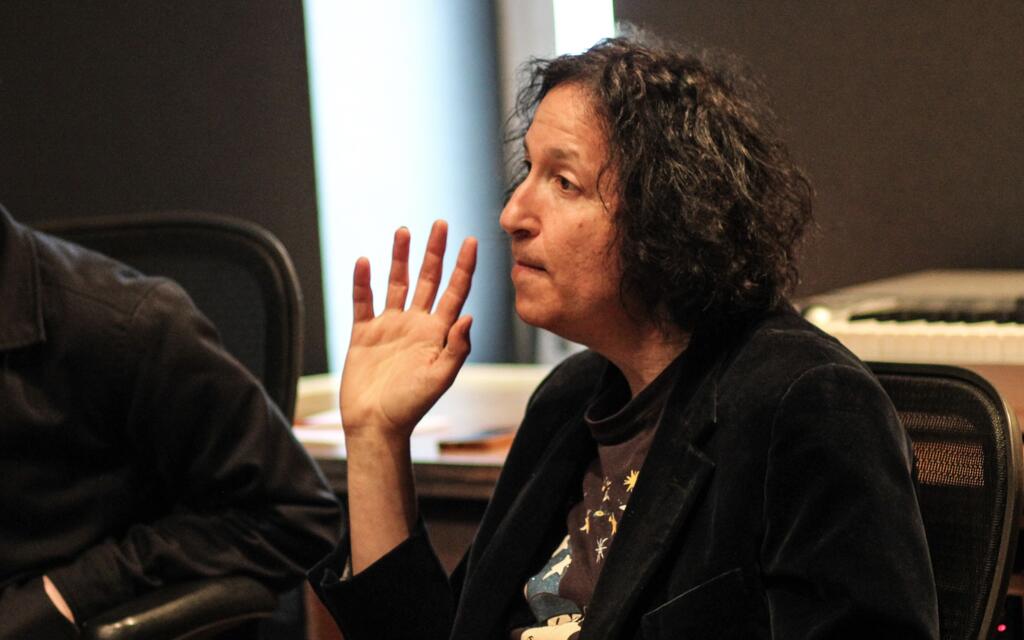 SPIRIT+
Our Spirit+ masterclasses will enhance your learning and provide the perfect opportunity for you to experiment with your own unique sound, expand your skills and explore new ideas. We always encourage our students to do the unexpected. You'll never be limited to a single creative pathway and so these masterclasses allow you to build on the knowledge you gain during your degree while exploring new subject areas and creative directions.
From synth-building and creative impulse response workshops to drum recording techniques and mixing sound design. These creative sessions allow students across all courses to collaborate, learn tips and tricks, and network with people in industry.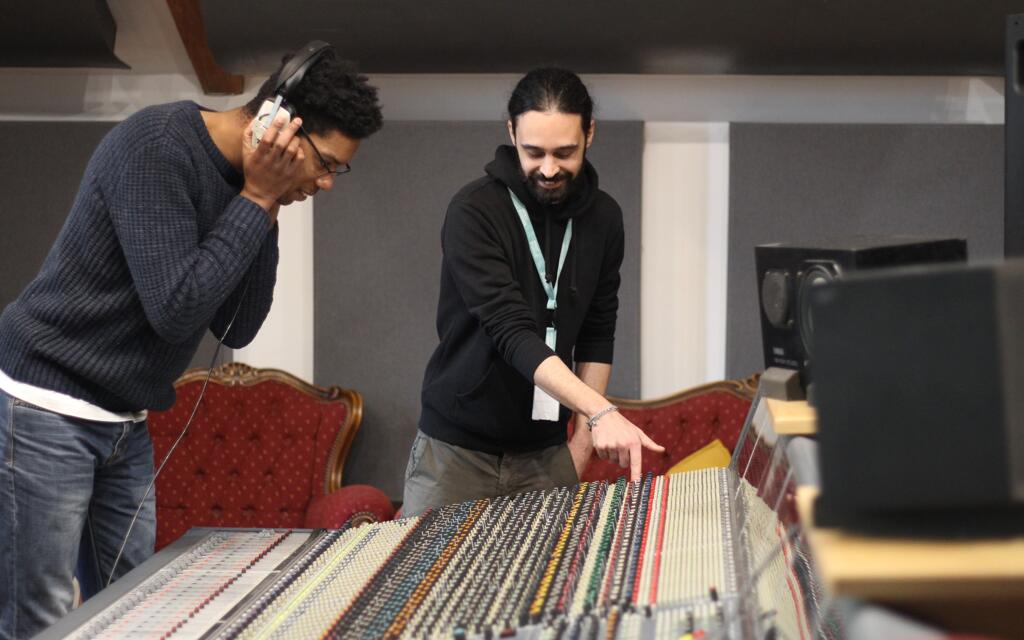 Work experience, trips and visits
While building and perfecting skills in the studios are key to students' success, we believe that taking them out to see potential job roles in action is just as important.
By taking students on field trips to industry conferences (Off The Record, Production Futures, The Great Escape and the Yorkshire Music Forum), venue sound checks (The Warehouse Project, The Streets, Blossoms) and to independent recording studios (Gracieland, The Loudhailer, The Yard), we aim to help students gain a clear understanding of the possibilities open to them. 
You'll gain real life context to the theory you learn in the studios, all while building up your network of professional contacts.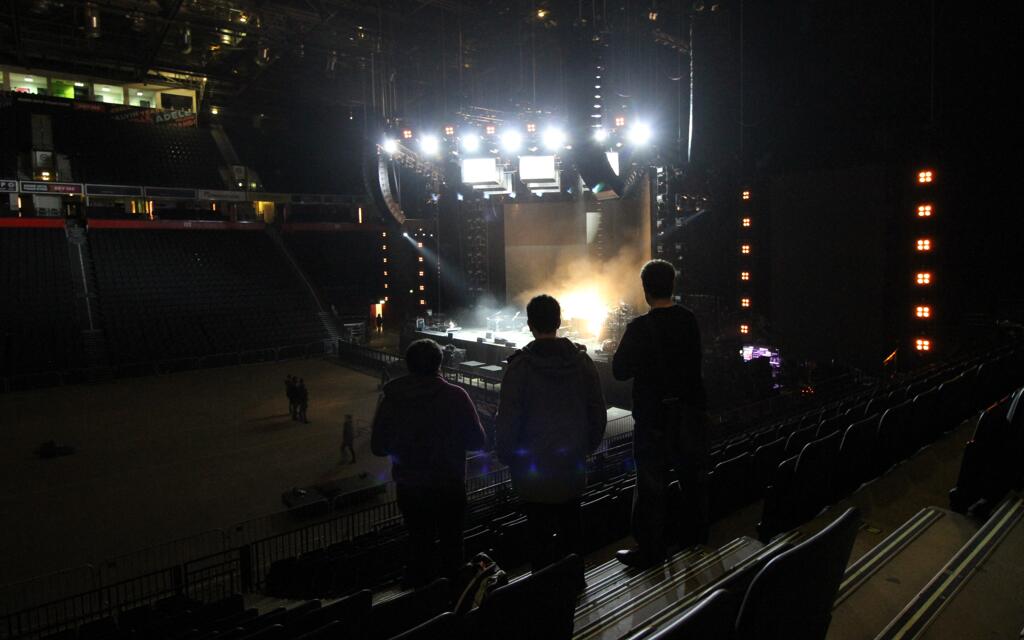 Royal Northern College of Music partnership
Our partnership with RNCM connects Spirit students with the next generation of star musicians, composers and conductors. The collaboration provides students from both institutions with the means to offer their skills, either as a session musician, producer or engineer. As a Spirit student, you can utilise the partnership to organise and run recording sessions – either in the studios or live venue – with RNCM musicians, bands and ensembles, or present yourself as a freelance producer open to work.
Not only a fantastic networking opportunity, you'll gain real-world experience independently booking work and liaising with artists. You'll graduate with a vast portfolio, as well as the confidence to make it in an industry where self-motivation is key to success.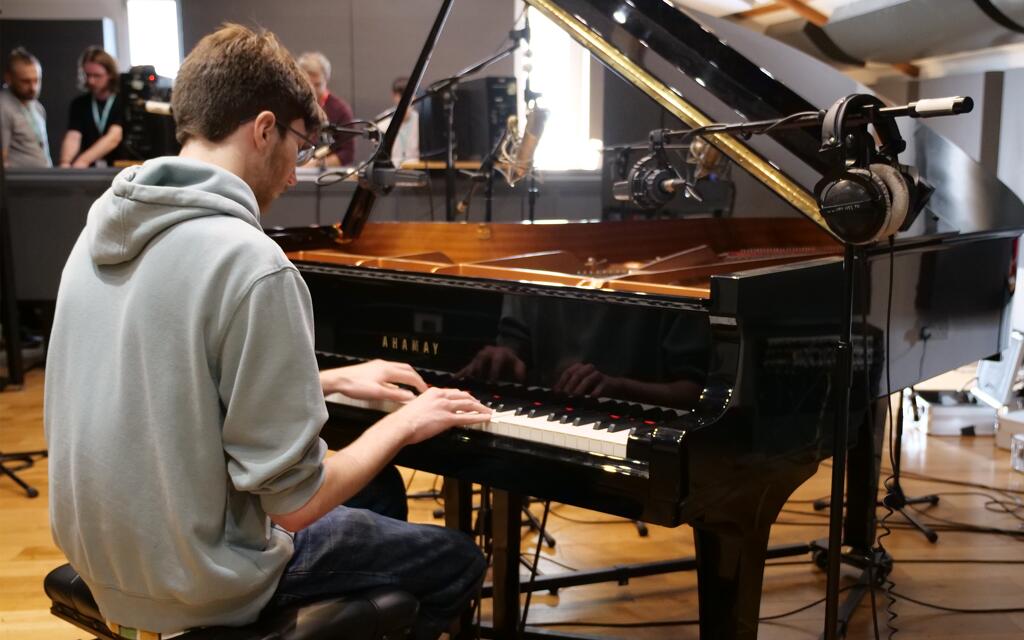 Spirit Studios student experience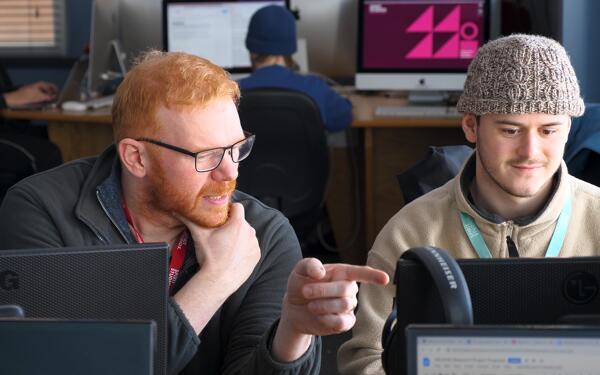 What alumni thought about their student experience with us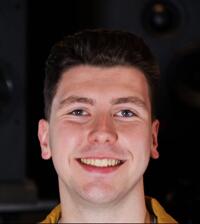 Miles Wimbleton
"I would strongly advise any current or future students to make the most of any work experience they get. Talk to people, ask questions, make your ambitions known, show your skills at any given opportunity, and listen to any advice or tips you get from industry professionals."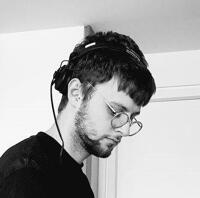 Benjamin Colbert
"My tutor Stuart really emphasised to not look at it as just a module to get credits for your degree, but really as an opportunity to start the foundations of your career."
You may also be interested in...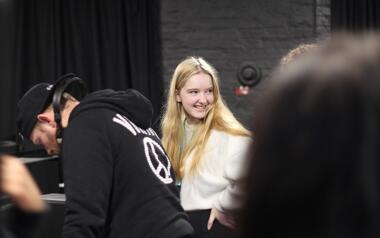 You'll have access to a wide range of services to help you stay healthy and have fun.
Find out more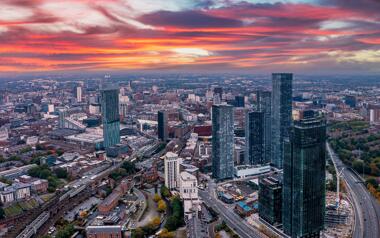 Our city is thriving and offers endless creative possibilities for you to take control of your future.
Find out more
Interested in studying with us?
Click below to start your application, register for an open day or get in touch with any questions