How it all started
Spirit's history starts with our Manc-bred founder John Breakell and his passion for providing inclusive opportunities for young creatives. Following some time studying a film course in Australia, and drawn by the blossoming music scene, John headed back to Manchester.
Rubbing shoulders with the emerging music crowd of the early 1980s, John rented property in the Northern Quarter and transformed it into four rehearsal rooms and a studio. The space quickly became a magnet for local musicians.
Spirit grew organically over time. There was no master plan. It was simply about creating a space where like minded music lovers could record and collaborate. A place for them to meet and be creative.
Everyone had a contribution to make. Whether it was brewing up for the team or building the first studio themselves, Manchester's up-and-comers made their way to Tariff street to join Spirit's growing community.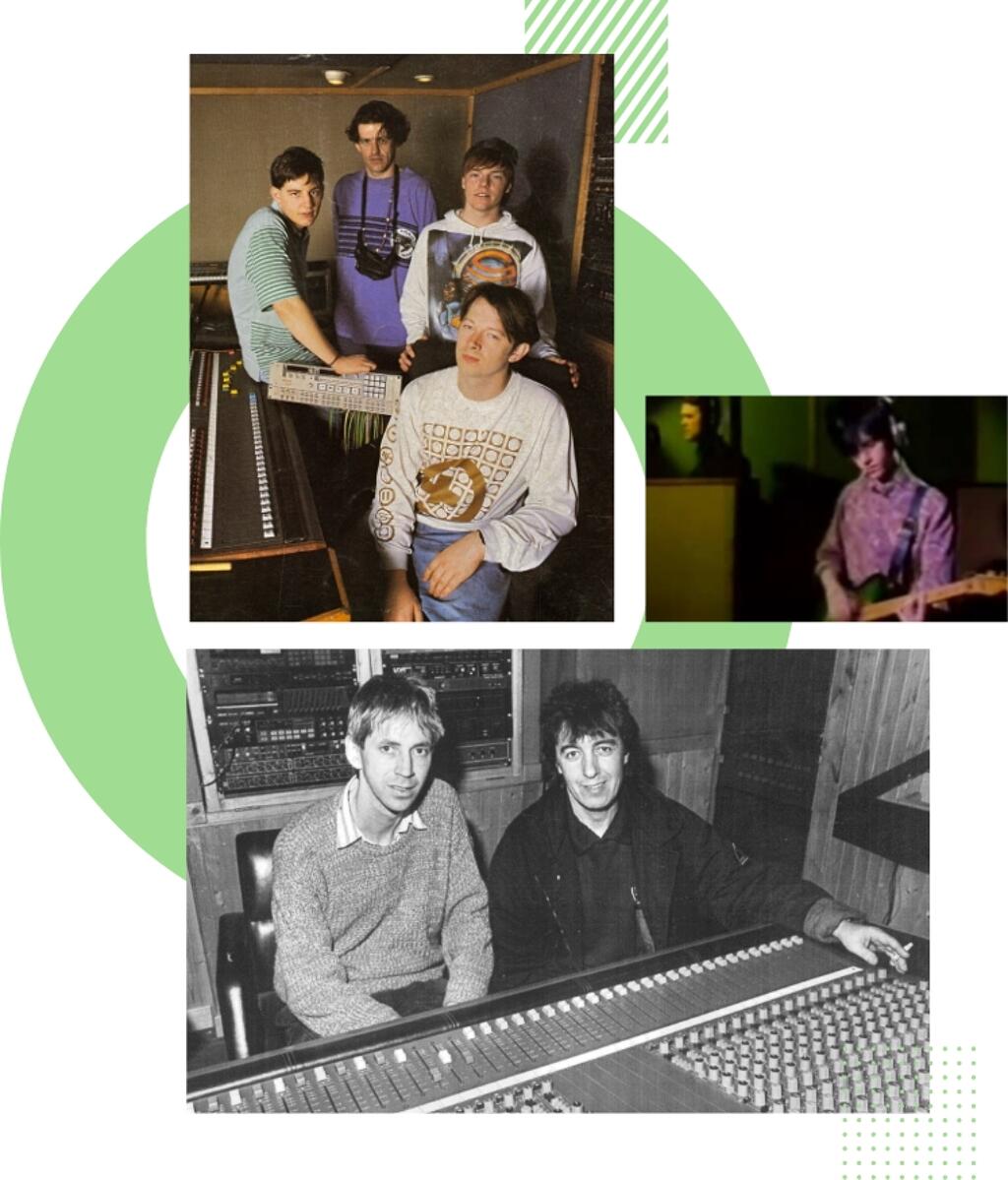 808 State, The Smiths, John Breakell and Bill Wyman (The Rolling Stones)
Helping future legends of the Manchester music scene
The early 80s saw bands that defined the sound of a generation pass through its doors. The first ever session to take place in the studios was for The Smiths, and bands such as The Stone Roses, Happy Mondays, Buzzcocks, and The Fall quickly followed in their footsteps. Some of the industry's biggest record producers – such as Trevor Horn and Arthur Baker – also called Spirit home, helping to carve the 'Manchester Sound'.
Musicians helping musicians. That's what it was all about.
If bands needed a little help in the right direction, John was happy to step in. Former Stone Roses bassist, Mani, paid tribute to John who he said was "instrumental in giving us free studio time in Spirit when money was tight. It gave us the springboard to launch our recording career."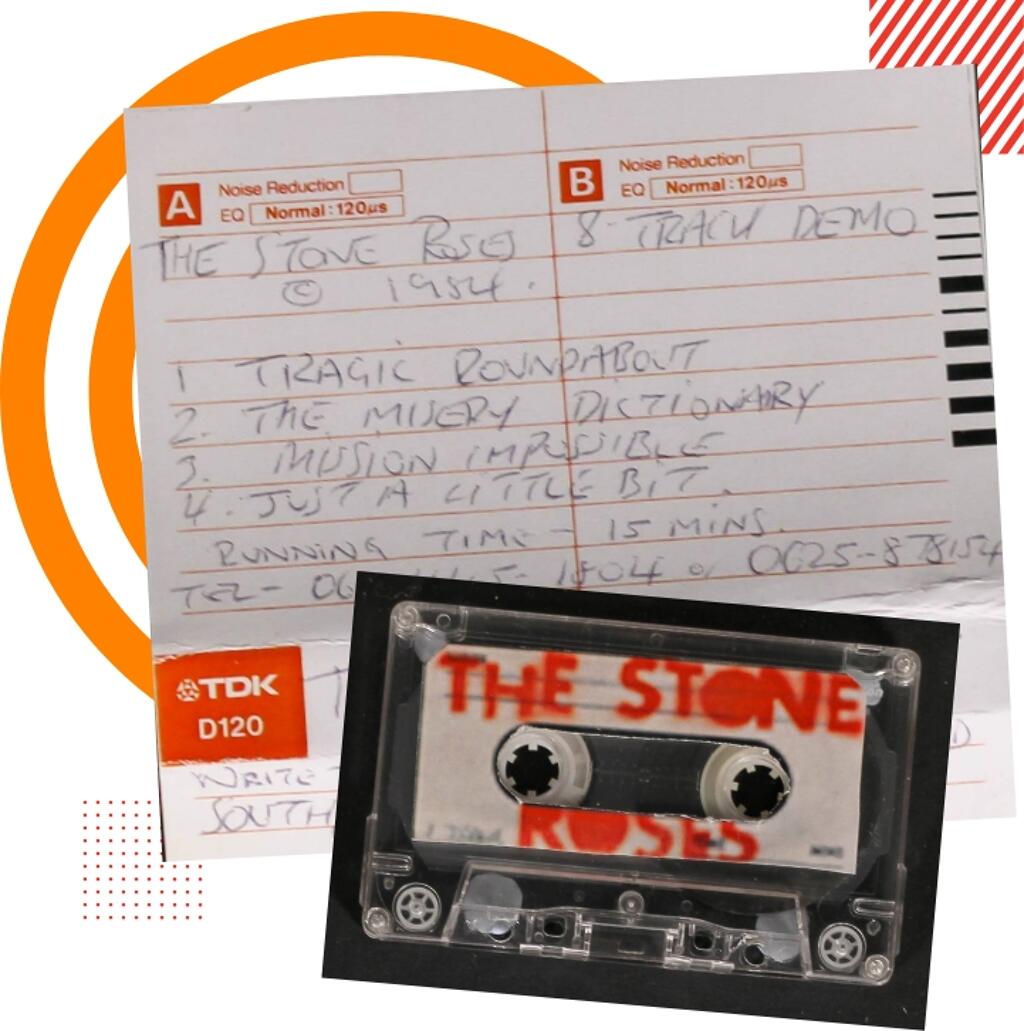 The Stone Roses
Original 'Spirit Studio' Demo cassette - 1984
A big Noise
Spirit Studios had its own in-house label: Noise Records. Four tracks were recorded in a single night in 1990 and were each promptly printed to a thousand white label vinyl before being shipped around the country. All four were played back-to-back on BBC Radio 1.
After hearing tracks on Noise Records, Trevor Horn headed north to Spirit to see what all the fuss was about. Trevor was particularly impressed with music written by Spirit student Graham Massey.  An early version of the seminal track Pacific State stood out, and 808 State were promptly signed to his label: ZTT.
Spirit Studios also had its own bar and was a favourite meeting point for anyone into the Manchester music scene. TeN bar was one of the first bars in the Northern Quarter and regularly held gigs. Influential musicians and producers such as Noel Gallagher, Martin Hannett, Shaun Ryder and the late Tony Wilson frequented the venue.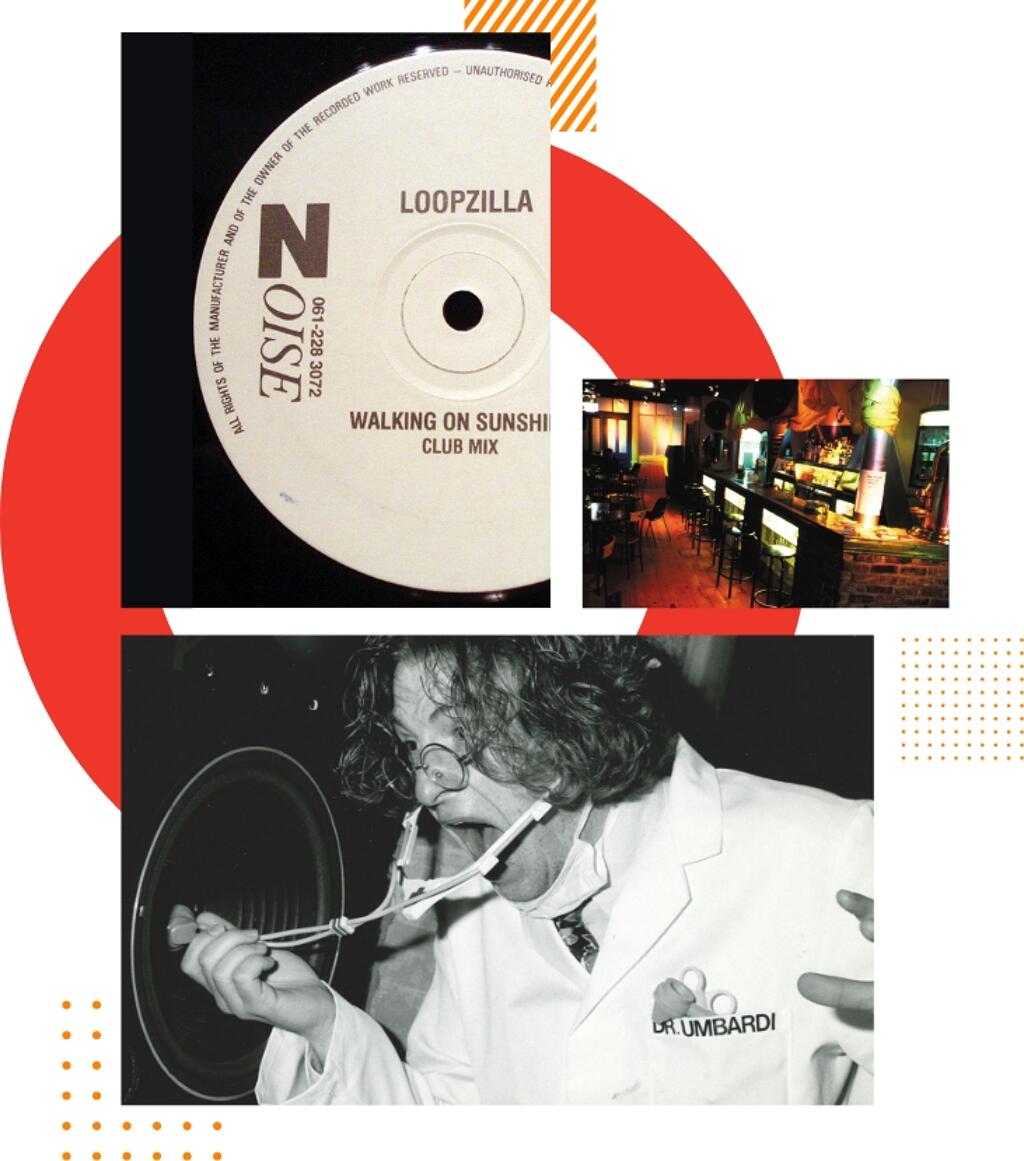 Noise Records logo, TeN Bar, Dr Umbardi
The move into education
After a few years as a successful commercial recording space, Spirit Studios expanded into the world of education thanks to John's motivation to improve access into the industry. "In about 1984, I recognised there was no training facility in the UK for sound recordists. You had to know somebody or be a tea boy and work your way up."
So in 1984 Spirit Studios became the first school in the UK to offer training in audio engineering.  Building on the popularity of the studio and the relationships developed along the way, we were able to offer anyone with a passion for sound the opportunity to learn technical skills in real-world environments. Arthur Baker visited Spirit and advised us on the curriculum for the first sound recording course. He also delivered a couple of lectures, passing on his invaluable experience in the music industry (New Order, Afrika Bambaataa, Black Eyed Peas, The Prodigy). Early alumni include members of 808 State, Simply Red, Oceanic, Candy Flip, K-Klass and The Lightning Seeds. There are also recording studios and even a couple of educational institutions that were founded by our alumni.
We're proud to continue this legacy. Our course offering has evolved with the industry but we continue to provide the means for students of sound to hone their skills and launch successful careers.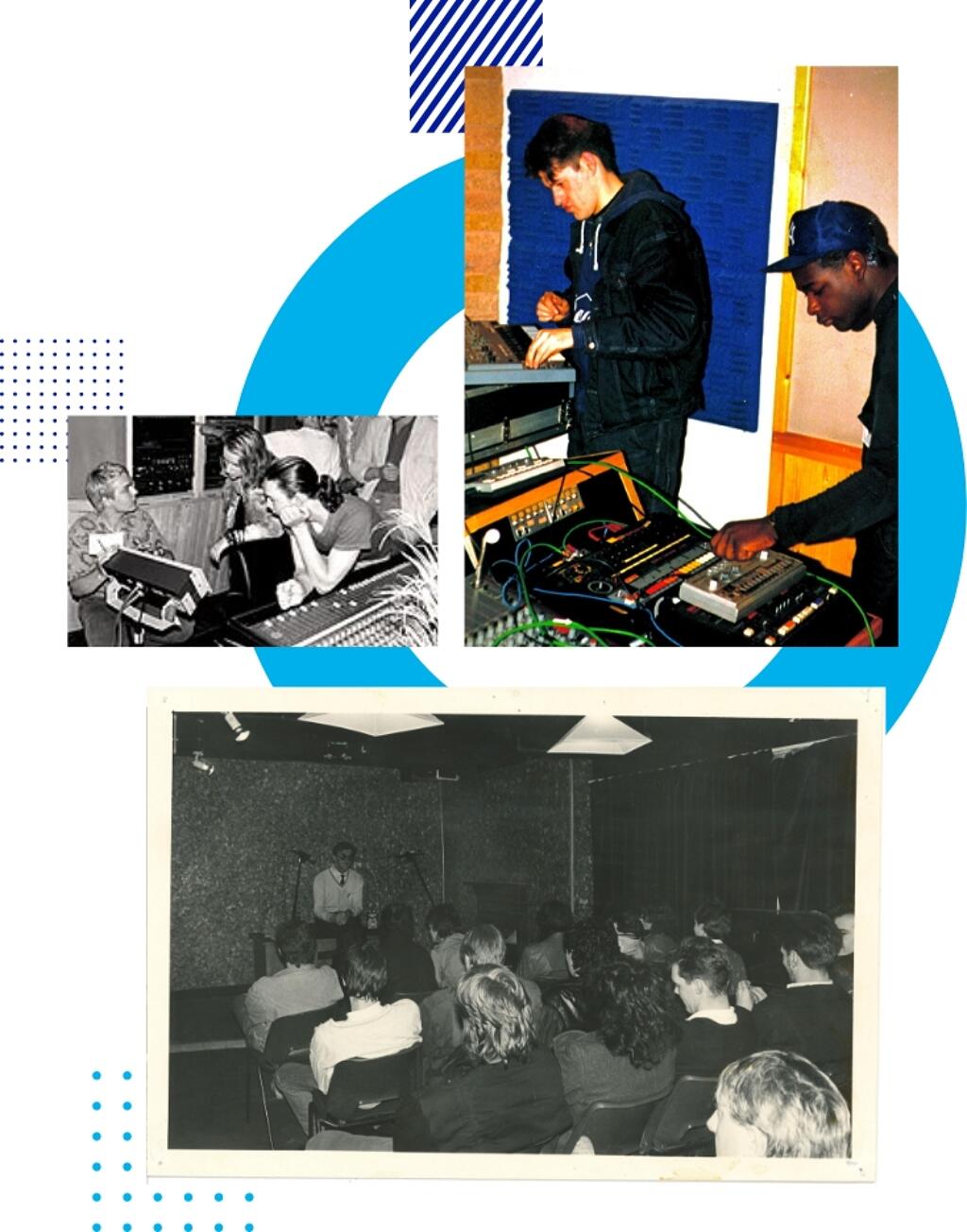 Lecture by Max Johnson, Martin Price (808 State) and Gerald Simpson (A Guy Called Gerald), Lecture by Tim Oliver
Swipe through some of the music recorded, produced and mixed at Spirit Studios
Some of the music recorded, produced and mixed at Spirit Studios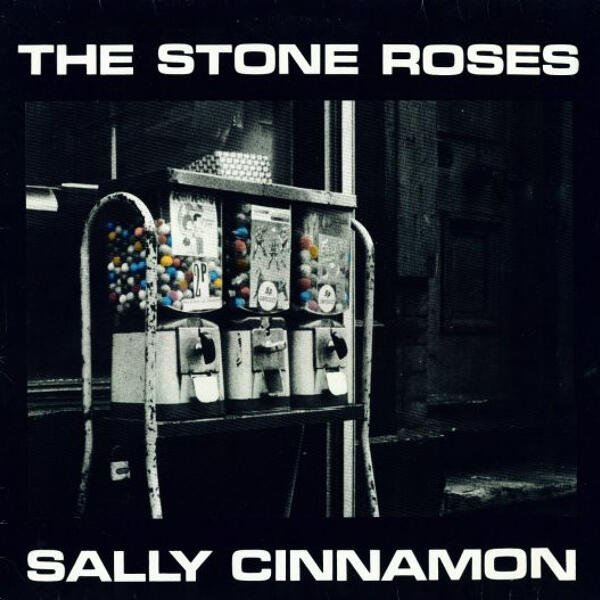 The Stone Roses - Sally Cinnamon (demo)
The original demo version of this famous Roses track was a actually a final coursework project by one of our earliest students.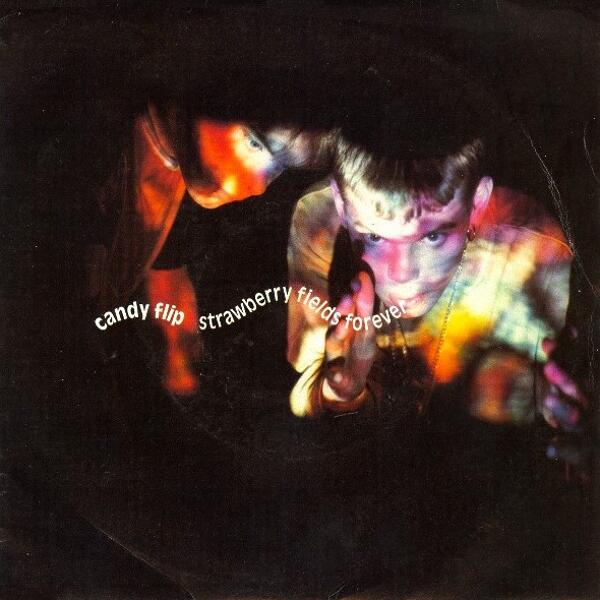 Candy Flip - Strawberry Fields Forever
Ric Anderson was a Spirit Studios student in 1987, when he met Danny Spencer who was working here as one of our earliest studio assistants.
The duo came together to form Candy Flip and are best remembered for their number three UK hit single; an electronic cover of The Beatles' 'Strawberry Fields Forever'.
The track sampled the "Funky Drummer" drum beat from James Brown, overdubbing a hi hat and heavy reverb. It was initially a club hit on the rave scene before crossing over into the pop chart.
The track is now considered a "rave classic" and was reissued on vinyl in 2005 on S12 Records.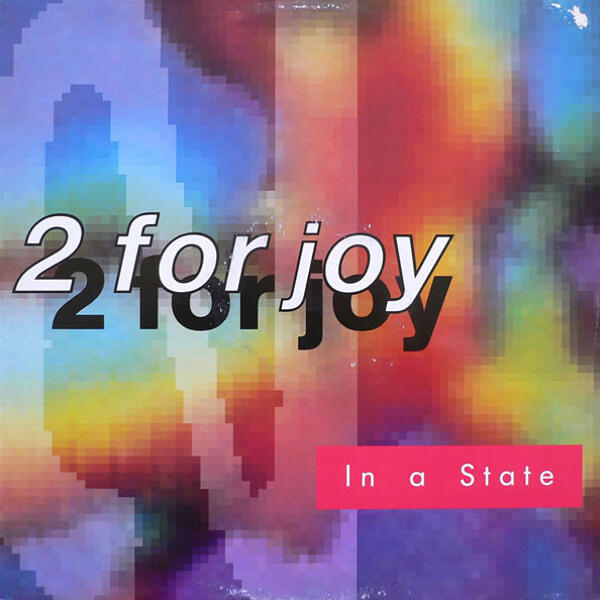 2 For Joy - In A State
2 For Joy – comprised of of Stuart Quinn, who taught at Spirit, and Mark Hall – were one of the original bands to sign with Noise Records.
'In a State' was recorded in our studios and was one of the biggest club anthems at the time.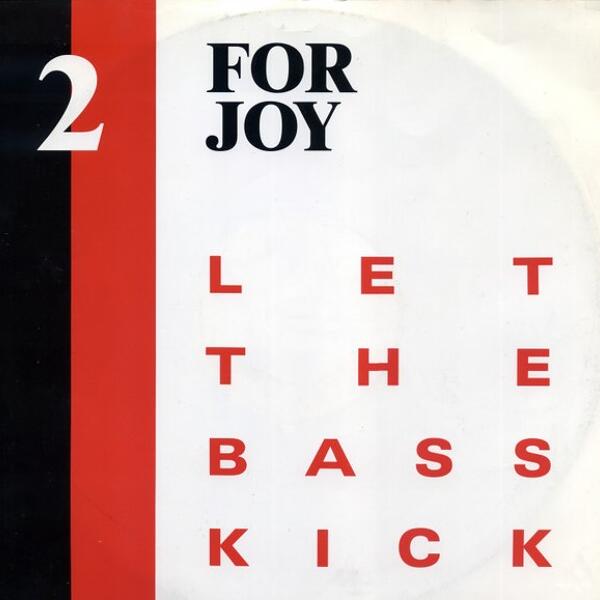 2 For Joy - Let The Bass Kick (Heron Mix)
'Let The Bass Kick' is a classic 2 For Joy track which samples NWA's 'Something 2 Dance 2'. The Heron mix was recorded and mastered at Spirit Studios and released in 1991.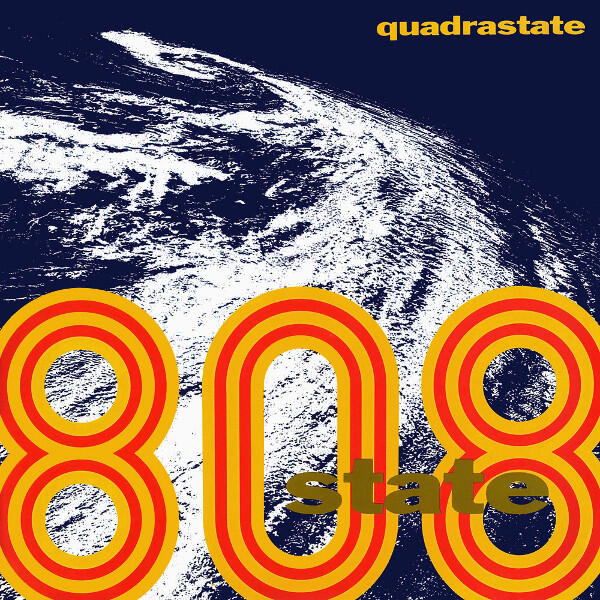 808 State - Quadrastate
Quadrastate is a 12″ EP by 808 State, recorded at Spirit Studios and released in 1989 on the Creed Records label.
It contains the original version of "Pacific State", one of the most popular tracks by 808 State, which later made the band famous after extended airplay on BBC Radio 1 led to the band being signed to major label ZTT. On 19 May 2008, the UK Rephlex label re-released the record in double vinyl and CD format.
Graham Massey was a student here in 1987 and recorded the main pad sound on Pacific State in our studios. He used a combination of a Juno 106 (which can still be found in our S3 Suite) and Roland D-50, which was then sampled onto our Casio FZ1.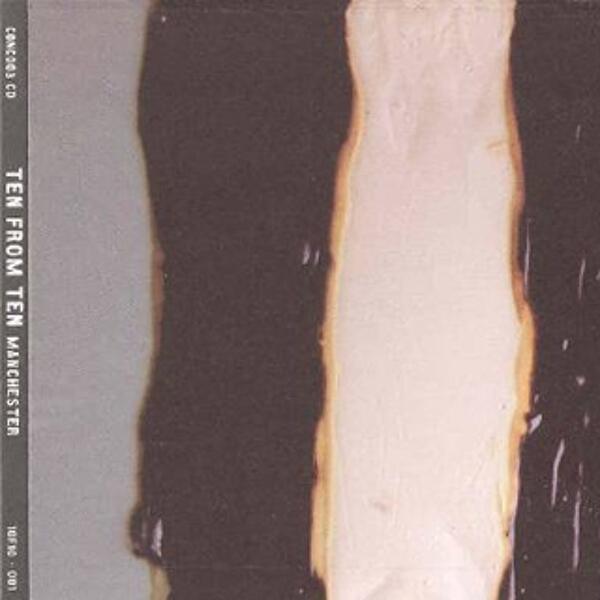 Various Artists - Ten From Ten
The tracks are all covers of Manchester songs by Manchester bands. It was recorded "on stolen studio time at Spirit studio in the heart and soul of Manchester". The launch party was on Wednesday 13 October 2004 at Mint, followed by the official release on 1 November 2004.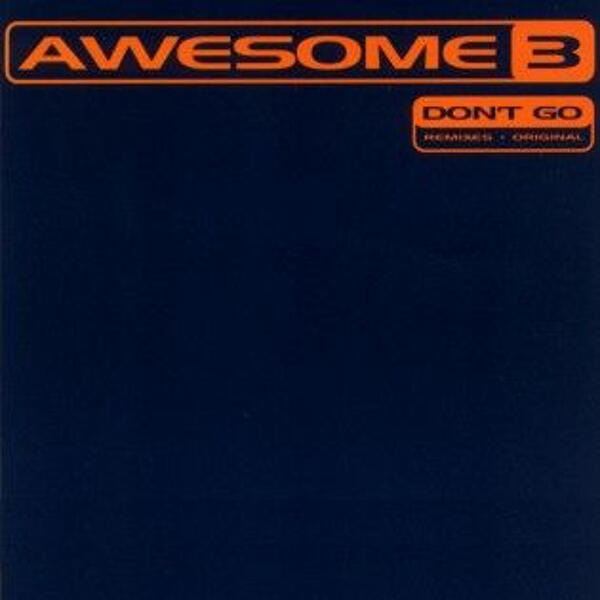 Awesome 3 - Don't Go
A timeless classic from what was a pivotal era in dance music, 'Don't Go' was produced at Spirit Studios.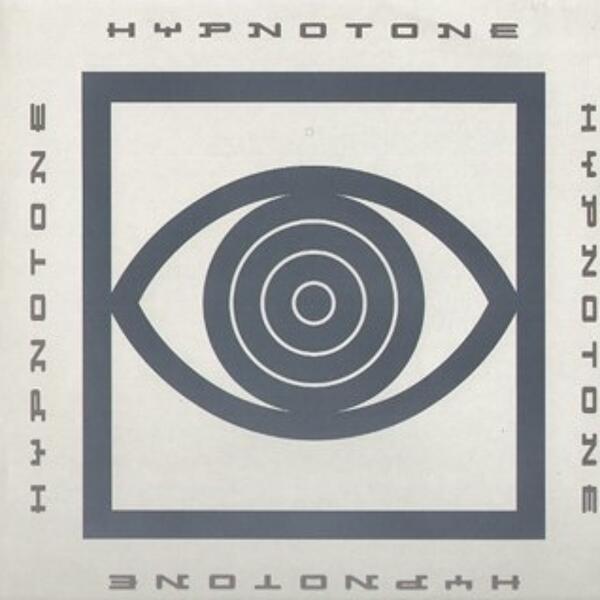 Hypnotone - Hypnotone
Full of great "after hours" tracks, Hypnotone's self titled LP was recorded and produced at Spirit, released in 1990 by Creation Records.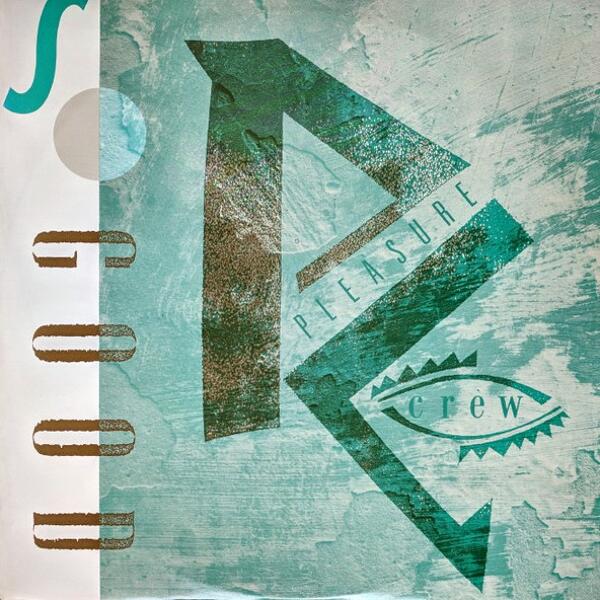 The Pleasure Crew - So Good
Released on Factory Records (FAC 169) in 1987, 'So Good' was recorded at Spirit Studios and mixed at Revolution, Cheadle Hulme.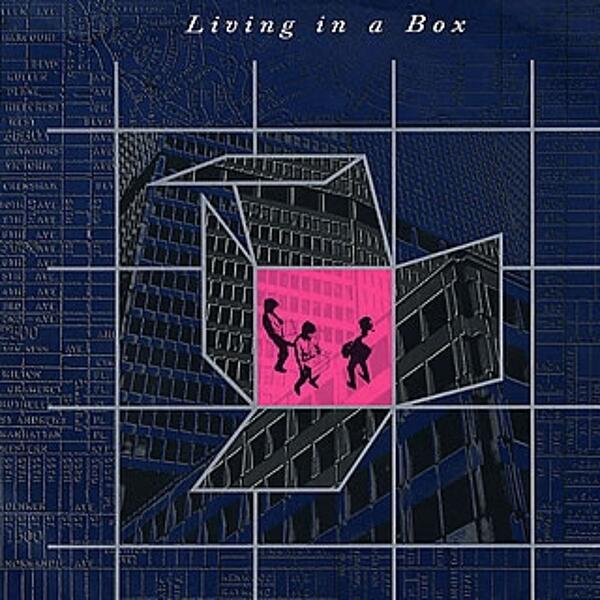 Living In A Box - Living In A Box
Living in a Box were formed in 1985 in Sheffield. Their most commercially successful single, 'Living in a Box' peaked at number 5 on the UK Singles Chart, and was the band's only single to chart in the Top 40 of the Billboard Hot 100 in the U.S.
The original version of the track was recorded at Spirit.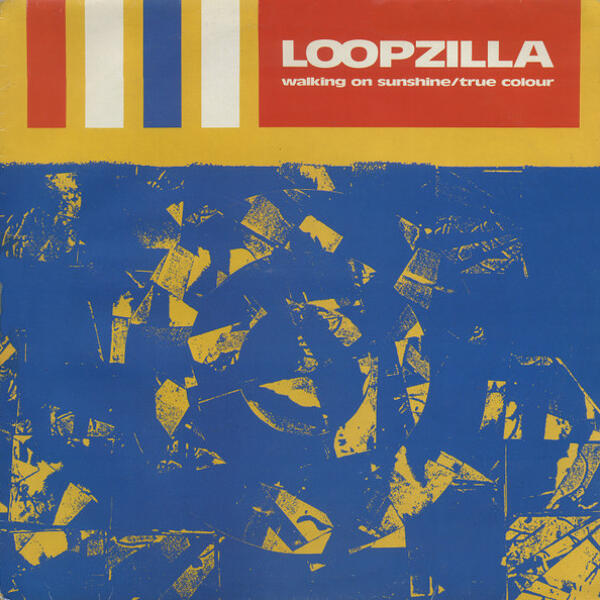 Loopzilla - Walking On Sunshine / True Colour
Simon Crompton, ex-Spirit student, was a member of Loopzilla whose 'Walking on Sunshine' was recorded in our studios and released by Noise Records.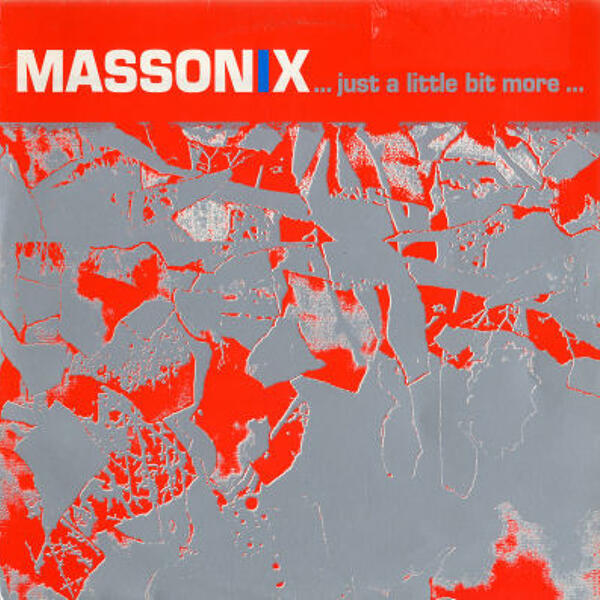 Massonix - Just A Little Bit More
Recorded at Spirit Studios 'Just A Little Bit More' was released in 1990 by Noise Records. 808 State's Graham Massey produced and engineered the track, as well as providing the keyboards and drum programming.
You'll also hear vocals from Denise Johnson – Manchester-born singer best known for her vocals on Primal Scream's 1991 album; 'Screamadelica' – and Barrington Stuart from Loopzilla.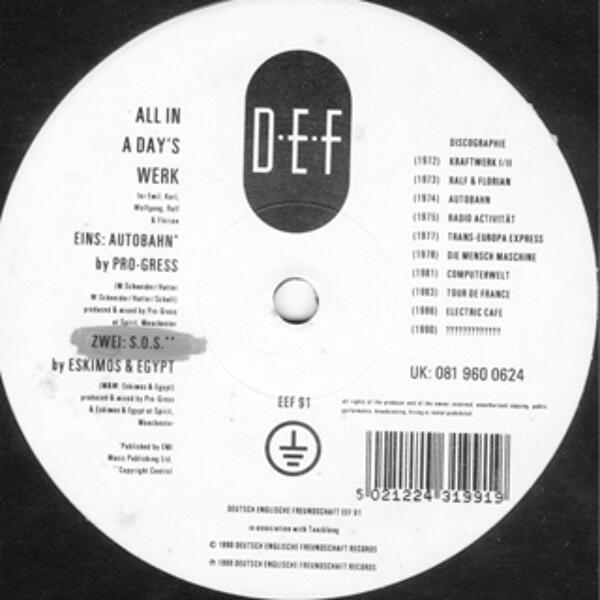 Various Artists - All In A Day's Werk
A1 and A2 were produced and mixed at Spirit Studios.
A1 – Pro-Gress – Autobahn
A2 – Eskimos & Egypt – S.O.S.
B1 – Gobo-Loco – Neon-Eon
B2 – Time-Code – Timecode
B3 – WestBam – Back To Future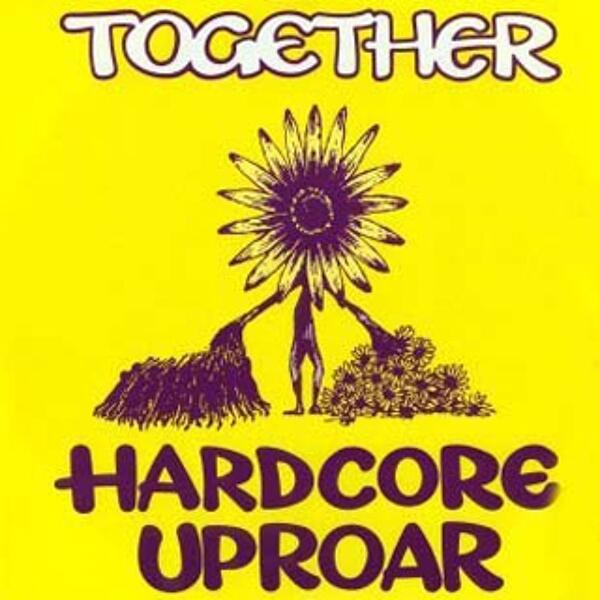 Together - Hardcore Uproar
'Hardcore Uproar' was recorded at Spirit and originally only intended as a white label to play at Manchester's Haçienda Club. However it quickly grew in popularity such that it climbed to number 12 on the UK charts.
The song was written by Jon (Jonathon) Donaghy, Mark Hall and Suddi Raval though the underlying chord sequence was heavily based on featured samples from John Carpenter's 'The End'.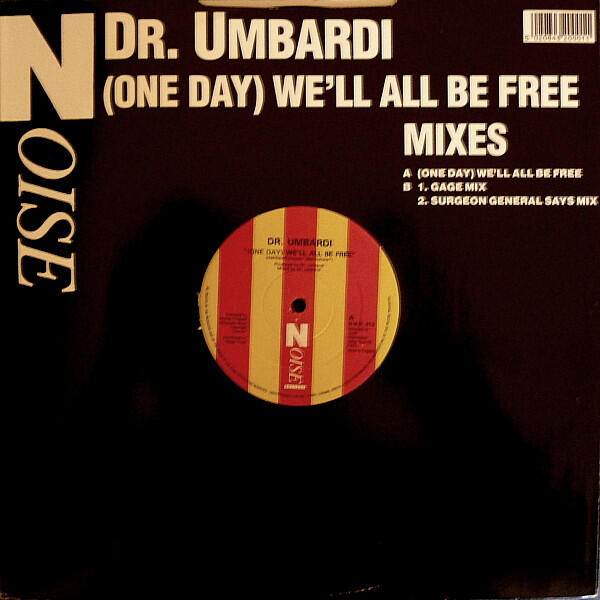 Dr Umbardi - (One Day) We'll All Be Free
Dr Umbardi (aka Andy Birkinshaw, Danny Spencer, Mark Hall and Simon Crompton) recorded this popular electronic track at Spirit. It was released as a 12″ vinyl by Noise Records in 1991.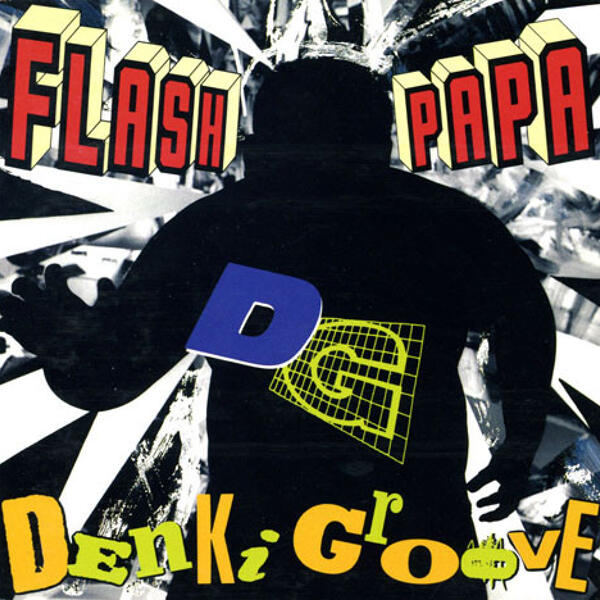 Denki Groove - Flash Papa
Japanese rap band, Denki Groove, were after that distinct "Manchester sound" craved by so many artists in the 1990s. The album was recorded, produced, mixed and engineered in our studios by a combination of some of our very first tutors and students – so the Manchester sound is exactly what they got!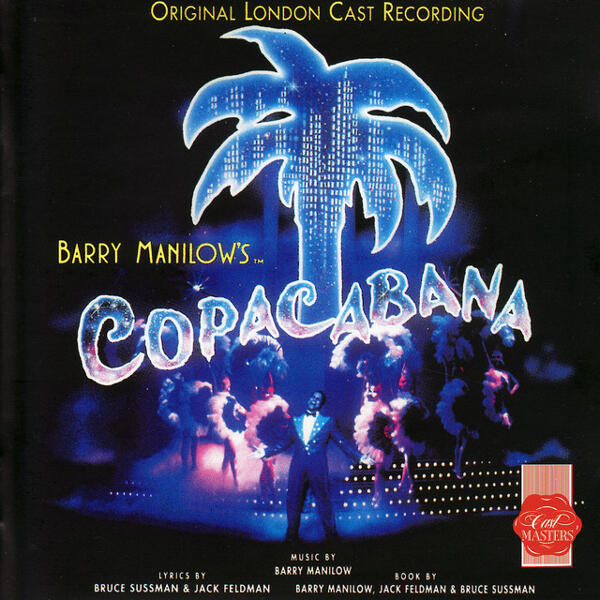 Barry Manilow - Copacabana
The album was recorded in London but (as crazy as it sounds) they forgot to record part of the chorus of the title song. When they realised, the show was already performing at the Palace Theatre in Manchester so they recorded the missing lines at Spirit Studios.















You may also be interested in...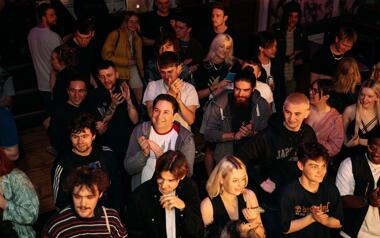 It's easy to immerse yourself in exciting opportunities and experiences both here and across the city.
Find out more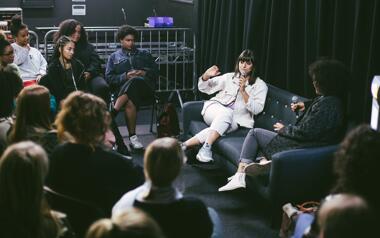 Learn from leading industry figures with our series of guest lectures and workshops.
Find out more
Interested in studying with us?
Click below to start your application, register for an open day or get in touch with any questions