School and College Outreach
.
We recognise that making decisions on education and a future career - especially within the creative industries - has its challenges. Through our Outreach programme, we provide young people all the information they need to make informed decisions for their future.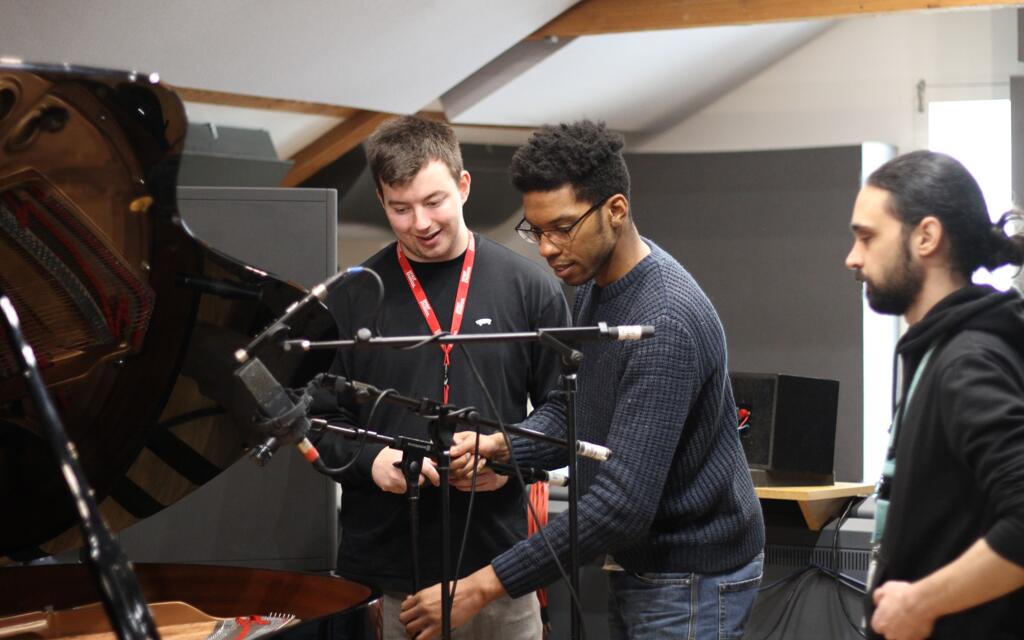 We have a range of outreach activities available for schools and colleges (year 10 to year 13) to teach students new skills and techniques, inform them about career opportunities in the music and audio industries and the courses available here at Spirit Studios. Such activities can take place at our facilities, at your school or college, or virtually. We also attend careers fairs and exhibitions.
Contact details
Phone:

0161 276 2100

0161 276 2100

Location:

65 - 69 Downing Street
Manchester
M1 7JE
United Kingdom