To close their UK and Ireland tour, Blossoms played at Manchester Apollo – just a 5 minute walk from Spirit Studios – for four consecutive nights. We had the fantastic opportunity to watch one of their pre-show soundchecks as part of our SPIRIT+ programme of extracurricular events and masterclasses.
What is SPIRIT+?
Every semester we run a number of masterclasses and trips from external guests to enhance our students' learning. The programme encourages cross-disciplinary collaboration and helps our students explore new creative ideas, skills and career paths.
Hosted every Friday, the masterclasses allow students to not only build on the knowledge they gain during their course but explore new subject areas and opportunities. Open to both degree and industry students, the sessions encourage peer-to-peer learning and are the perfect opportunity to collaborate and create an expansive industry network.
The Blossoms trip
A star-studded end to this semester's SPIRIT+ programme, we headed to Manchester Apollo to learn more about touring, Front of House and event management.
After exploring backstage, we headed to the Front of House (FOH) desk where we had an in-depth Q&A with Blossoms' FOH engineer, Chris Pearce. He talked us through a day in the life on tour, covering everything from loading times, technical specs, soundchecks and the actual performance. No easy feat, the band uses 81 channels when they perform! However after weeks of pre-tour prep and countless shows under their belt, we were witnessing a well oiled machine. The relationship between FOH, stage prep, lighting etc. was fantastic and an inspiring insight into the world of live sound.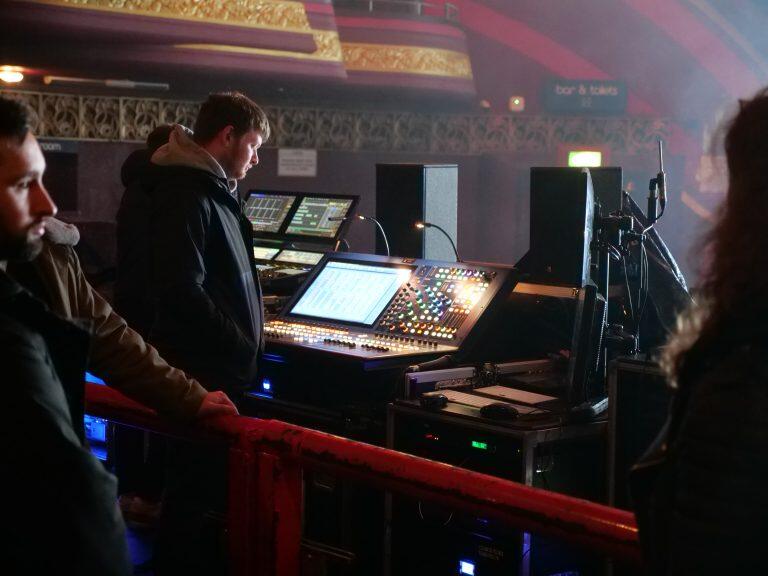 We also spoke with the band's tour manager, Dan Woolfie. He talked us through the numerous tasks he manages within his role. From chaperoning the band after gigs, heading their relationship with SJM, organising security and guest lists – even down to the nitty gritty like making sure the band's family don't steal the crew's beer backstage! Dan has been with Blossoms for over 500 shows now, 'putting out fires' and acting as an integral part of their success.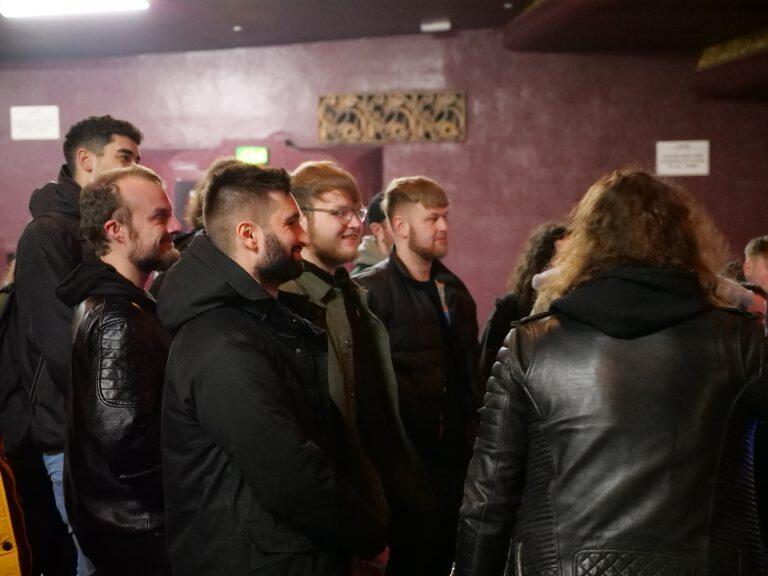 He highlighted that the job is much more accessible now than it was when he first started out. There are many more opportunities in the post-Covid climate, with many operational improvements too. He referenced Master Tour, an app he uses to keep every member of the crew in the loop with the never ending updates, changes and 'fires' that come with each new show. It's solutions like these that help make life on the go just that little bit easier.
The biggest learning outcome though was seeing just how many hats each member of the team wears. Everyone got stuck in, helping wherever they could and covering a number of roles. It highlighted just how accommodating you need to be to succeed in the industry, and how willing you need to be to cross the boundaries of your discipline.
"Shall we make a bit of noise soon": The big finale
To close the trip, we had the unique opportunity to watch Blossoms and the FOH crew in action as they prepared for the show later that night. As the only members of the audience, it was an amazing end to another busy semester.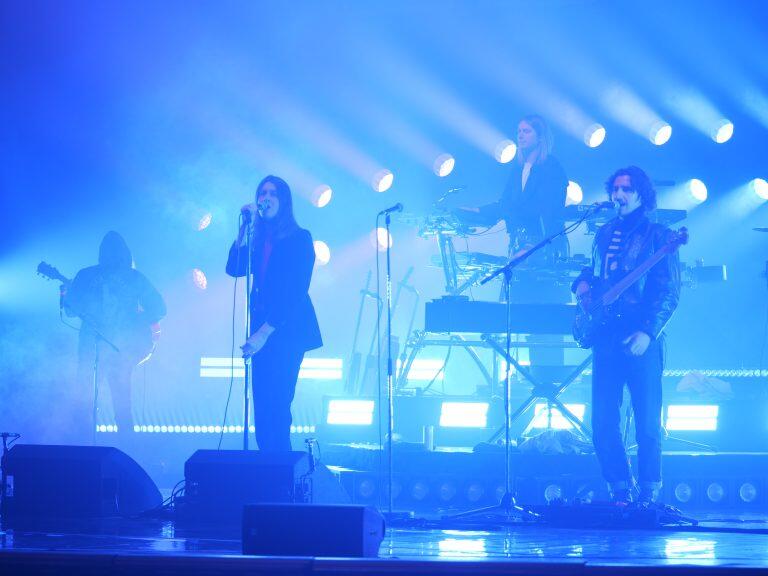 Interested in studying with us?
Click below to start your application, register for an open day or get in touch with any questions