Have you always had an interest in the music industry and live sound engineering?
Yeah, I've always been interested in it. I play the drums but I feel as though unless you're really lucky and get a big break, it's really difficult to make it as an artist. By comparison, with the engineering side of things there's lots of areas to progress into.
Before starting as a student, did you have any previous experience in live sound?
No, not really. Although I studied Music Technology at college, I didn't know what Pro Tools was. Since studying here, I've worked for a small PA company mixing monitors, and have also worked a few theatre gigs. I had a fair idea of what I wanted to do, but studying here has made me realise exactly where I want my career to take me – and how I can get there.
How did you land your role at Wigwam?
One of my tutors, Stuart Avery, rang me one morning and invited me in for a chat. After finding out what I was interested in, he went on to tell me about the position at Wigwam. Following the conversation, he put me in contact with the HR staff at Wigwam and things just progressed from there. I was called in for an interview, had a tour around the warehouse and attended a few trial shifts. The trial shifts were great as it gave me a chance to see what happens in the warehouse and meet the people on the team.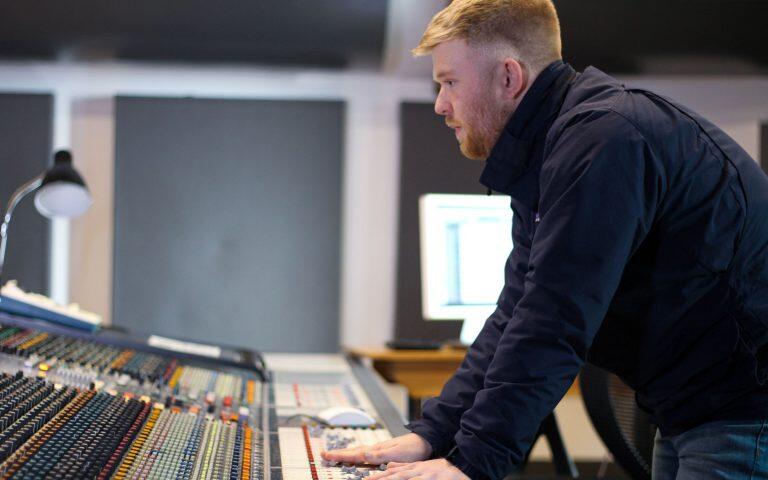 What would you say has been your biggest achievement while studying here?
Being able to say I work for Wigwam is a massive achievement. I never thought I would be able to say that, let alone whilst still being a student. Since the first year on my course, my confidence has definitely grown. When I first started, I didn't even know what Pro Tools was but my tutors have made me realise I do know what I'm talking about. It's really assuring hearing their positive feedback.
You certainly seem to have made an impression. How are you managing to juggle work and study?
Yeah, it's tiring because I'm constantly trying to learn new things and adjust to the hours. I'm currently working 4 days at Wigwam and studying here 1 day a week. At the moment, it's mainly speaker and cable prep, and generally preparing gigs to go out. But, when I finish in a few months it will go to a full-time position and I'll be working 5 days a week.
Your hard work certainly seems to have paid off. Apart from landing yourself the position at Wigwam, are you working on anything else exciting at the minute?
Recently, Stuart put me in contact with The Courteeners' Producer, Joe Cross. Myself and a few other students assisted him while he recorded a band called Satyr Play in Spirit. It was great and was really insightful to see a proper professional session.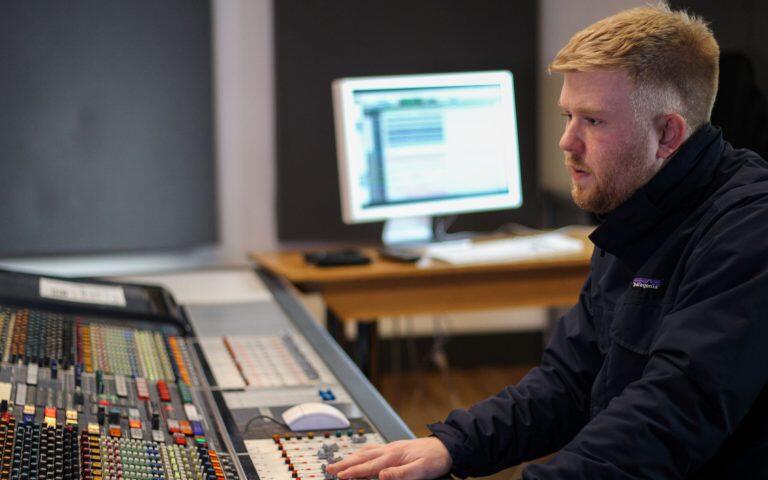 If you could give one piece of advice to a first year live sound student, what would it be?
Ask questions and utilise the facilities, definitely. It's been amazing being able to come in and use the facilities whenever I want. In fact, I almost take it for granted and I know when I graduate I'll miss the access I have to the studios.
Also, I think it's important to network. Especially during the work experience module in second year. I would encourage students to email companies and take all the opportunities you can. I started with a small PA company just setting up equipment, from there moved onto bigger productions and now I'm working at Wigwam – it's crazy really.
More student stories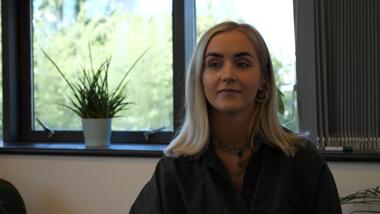 Recent Music Business graduate Beth Gowland transitioned into work immediately, securing a job in SJM Concerts marketing department.
Read full story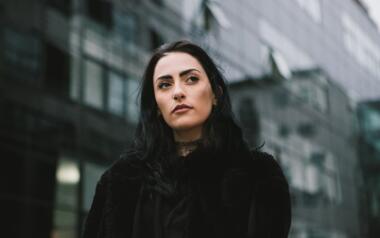 From growing up in rural Armagh to warming up the crowd for Annie Mac, Electronic Music Production graduate, Holly Lester, has already made more than a mark on the industry.
Read full story
Interested in studying with us?
Click below to start your application, register for an open day or get in touch with any questions