What were you doing before you came to Spirit Studios?
I came to Spirit when I was 18 to study on the Live Audio Engineering and Music Production course. I'd studied Music Technology in college and played in numerous bands in any bit of spare time I could find.
How did you get into teaching?
After I graduated I started working as a self-employed sound Engineer around Manchester and was also still playing and performing live in my band. I began working at Spirit as a Studio Assistant and from there was given the opportunity to enter the world of teaching, initially just covering lessons but quickly moving on to teach modules on a number of Industry Courses. I now also teach any Outreach projects we do with schools and colleges, and write and deliver the Summer School also.
Any areas of special interest?
When I came to Spirit I wanted to work in Live Sound. I began enjoying working in a Studio environment more and more but I still think deep down Live Sound is my favourite part of Sound Engineering.
In 2018 I got the chance to fly out to Florence to work with MIKA doing pre-production for one of his albums.
What's your favourite album/artist?
This always fluctuates but I have to go back to the album that really got me in to playing guitar and subsequently into music production: Green Day, American Idiot. I was nine when that came out and it has had such an influence on me.
What's your proudest career achievement?
In 2018 I got the chance to fly out to Florence to work with MIKA doing pre-production for one of his albums. It was a pretty surreal experience and certainly one to remember.
What do you get up to outside of teaching?
I still work as a Live Sound Engineer, but I also do bits of Studio and Production work where I can. Aside from that I'm an avid football and Formula 1 fan so you'll either find me at the Etihad or watching a grand prix!
What's the best gig you've ever been to?
Oh there's so many to choose from! The ones that stick out are Hans Zimmer, Massive Attack at Manchester Arena and Muse in their hometown of Teignmouth. One great one I'll always remember is Bears Den at Manchester Apollo. Honourable mention to Jose Gonzalez and The Cinematic Orchestra. Too many?
Tell us something people may not know about you
It's always a running joke but I'm the tiniest bit Italian. The percentage always changes.
What's your musical guilty pleasure?
Really good 90's and 00's pop songs. Or Justin Timberlake.
More tutor profiles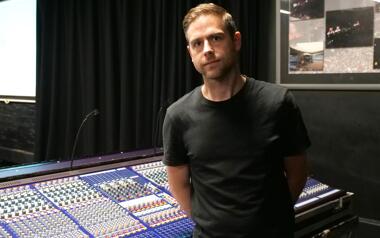 Programme Leader
Paul is an audio engineer who has toured the world with various artists. As well as teaching at Spirit Studios, Paul is also the technical manager at the O2 Ritz here in Manchester.
Read profile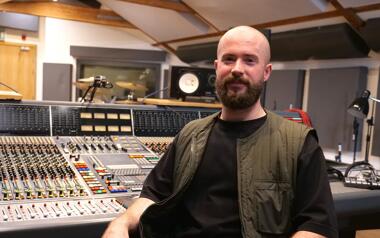 Programme Leader
Dan is an electronic musician and producer whose work has seen him release music on Manchester's Modern Love imprint, receiving support from the likes of Mixmag, RA, Björk and Bicep.
Read profile
Interested in studying with us?
Click below to start your application, register for an open day or get in touch with any questions