With more than 35 years working in the music industry, Martin was the perfect person to inspire our students, eager to start their career in Music.
Starting with a question and answer session, students got a real insight into his work as a musician with Public Image Ltd (PiL), Killing Joke and Pigface, as well as his move from being signed to record labels to starting his own; Invisible Records. This was the perfect introduction to his lecture: 'How to make an extra $100,000 next year'. It highlighted the areas he felt would make all the difference for people just starting out in the competitive world of music.
"Don't wait for permission to do things – just do things."
The lecture highlighted the importance of working to be different from the crowd. Martin spoke about the value of building up a variety of skills and a wide network of contacts as early as possible in your career to make yourself more attractive to a brand or employer in the future.
Martin's lecture made everyone who attended think differently about how to approach their careers. As a result, it made them consider how they can set themselves apart in the creative industries, and build up their network of contacts while studying.
Organised by our first year Music Business and Event Management students, the event was a huge success. From planning and promoting the event to managing people on the day; their hard work really showcased the skills they've developed throughout their degree.
Thanks to Martin Atkins for a fantastic lecture and an honest insight into his career.
More guest lecturer profiles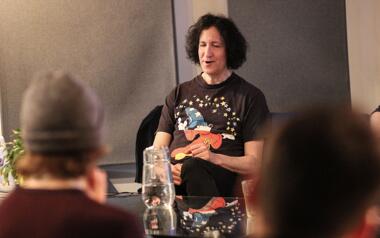 Music Producer (The Strokes)
We had the absolute pleasure of welcoming Gordon Raphael into our Spirit Studio for an intimate Q&A session with students.
Read profile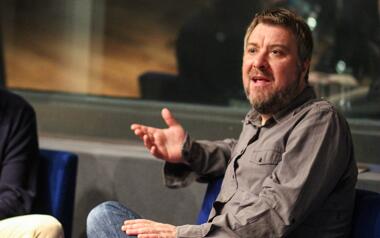 Doves
The bassist, vocalist and guitarist for Doves visited Spirit to share his experiences in the music industry.
Read profile
Interested in studying with us?
Click below to start your application, register for an open day or get in touch with any questions