Responsible for bringing Kraftwerk to the UK, as well as introducing electronic synthpop to the British club scene, Rusty has played a significant part in the history of electronic music.
After opening up the famous Camden Palace night club and dj'ing at Blitz, the influential New Romantic Nightclub in London, Rusty continues to spread electronica across the UK. Arguably, without Rusty Egan, the global music industry wouldn't be what it is today.
After an in-depth interview with Rusty, students also had the opportunity to ask questions and meet him.
More guest lecturer profiles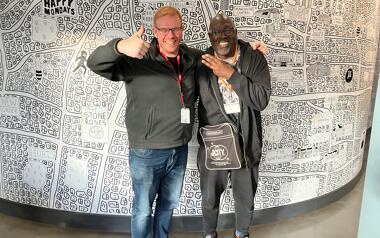 There's Manchester icons and then there's Aniff Akinola. The renowned vocalist, producer and DJ visited us twice in one week for an incredible series of lectures.
Read profile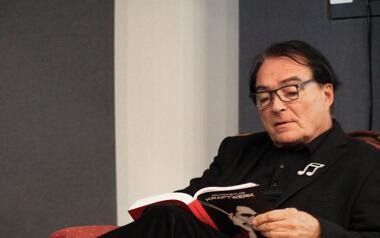 Kraftwerk
Wolfgang Flür, most notably known for helping shape the future of electronic music, came in for an exclusive interview, as well as an intimate Q&A session with our students.
Read profile
Interested in studying with us?
Click below to start your application, register for an open day or get in touch with any questions