As the lead singer of Elbow, acclaimed solo artist and BBC Radio 6 DJ, Guy Garvey is one of the most-loved figures in the music industry and needs no introduction.
Taking a closer look at his career in music, Guy spoke about the band's beginning, forming while working behind the bar at Manchester's The Roadhouse.
He also spoke at length about the production techniques and influences behind Elbow's albums. Going into detail about his relationship with producers and live engineers, his approaches to songwriting and much more.
More guest lecturer profiles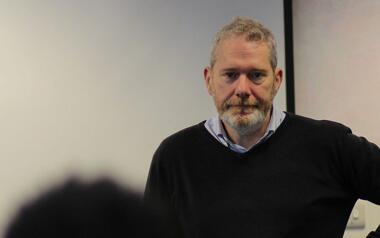 Ear to the Ground
Ear to the Ground: a guest lecture from Operations Director Dolan Hewison.
Read profile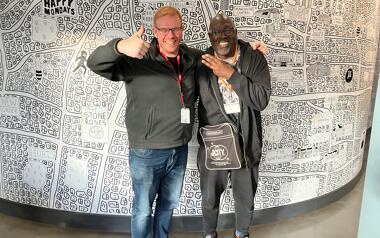 There's Manchester icons and then there's Aniff Akinola. The renowned vocalist, producer and DJ visited us twice in one week for an incredible series of lectures.
Read profile
Interested in studying with us?
Click below to start your application, register for an open day or get in touch with any questions