Formaly Known as SSR
If you've been following us for a while you'll be familiar with our old alias SSR/School of Sound Recording. This was our brand for many years and served us well. However in 2018 we felt that it was time for a change and wanted to go back to our roots. We reverted back to our orginal name – Spirit Studios – and we're excited to showcase the new brand during or 40th Anniversay in 2020. However COVID-19 put a stop to that!
So, to come back better than ever following the pandemic we've had another refresh, sticking with our original name but adding a modern twist (we are part of the orginal modern city after all!). As the UK's first music production and sound engineering school we wanted to have a brand that communicated our expertise. Staring work with external agency Waterfall early last year, we brainstormed and remastered the Spirit Studios brand, that reflects who we are perfectly. Very smart.
Over the past 12 months we've implemented the new branding, and hopefully you've liked the changed you've seen across our marketing, socials and building.
What is the new branding?
Streamlined logos, fonts, colours, brand shapes and our strapline;
A big noise in music education.
Our new stapline is straight to the point, we want to let people know who we are, what we do and that we make a lot of noise.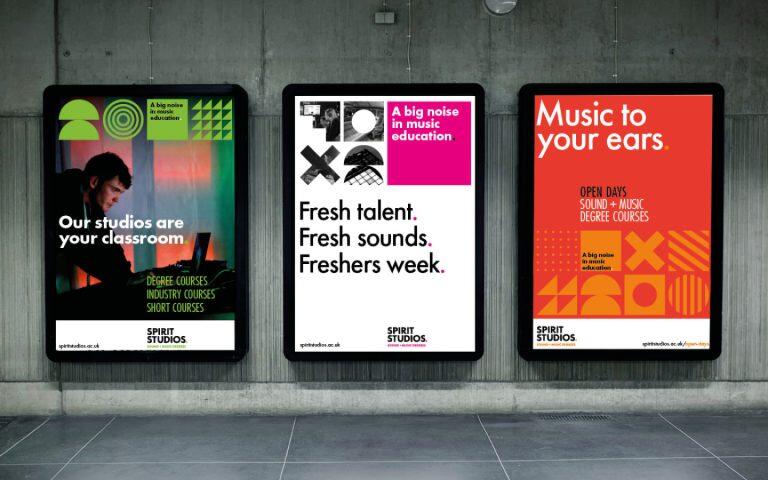 Our colour palette is bright and bold, just like the Manchester music venues they're named after. Sankeys Orange, Gullivers Green or Mint Lounge.
All of our resources, both digital and printed will feature our new branding which will give Spirit Studios a sharp new appearance, worthy of that swanky gold award.
Going for gold
This new look recently won gold at the HEIST Awards, the national higher education marketing awards. The Spirit Studios rebrand was awarded a gold award for the best brand/ reputation campaign and was highly commended as the marketing team of the year. Big well done to the marketing team. Going up against marketing teams from Universities across the UK, Spirit Studios triumphed above all with our rebrand and we're very happy about it.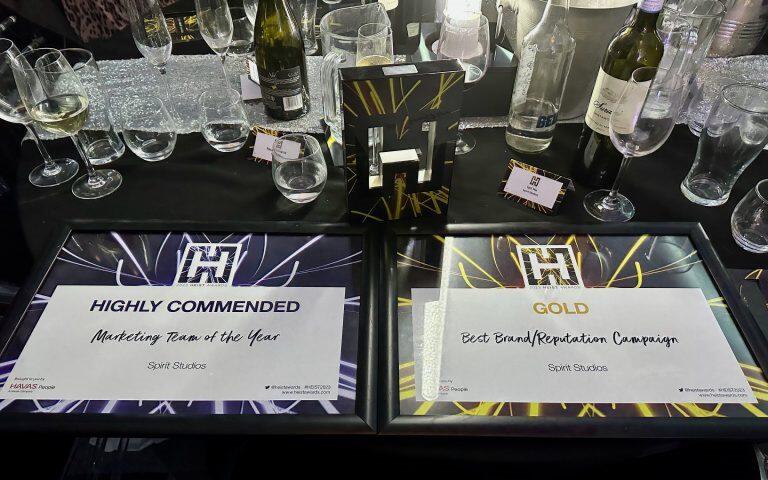 Interested in studying with us?
Click below to start your application, register for an open day or get in touch with any questions