PitStop's credits include some of the biggest games released in the last few years including; Dirt 5, Call of Duty, F1 2020 and Horizon Call of the Mountain. Since joining PitStop in 2017 as a Freelance Voiceover Editor (before landing a permanent position as a Sound Designer in 2019) George has been instrumental in a number of these projects.
George began the session by discussing his career trajectory, prefacing his talk by highlighting that there are countless routes into the sector. Providing a lot of hope for our Entrepreneurial Audio Production students in particular, he confirmed the many ways in which the game audio industry is thriving. It's certainly a secure path that many students may choose to take, with game developers crying out for audio professionals.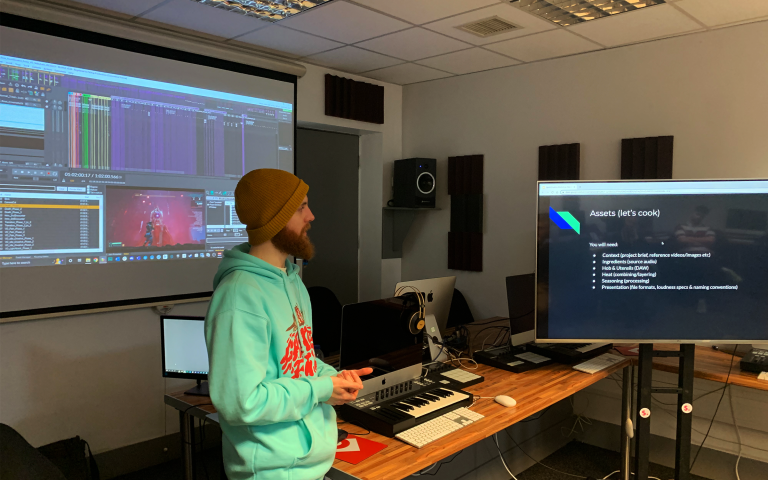 Before taking us through the day-to-day of a recent client project (including asset creation and audio manipulation), George took us through some of the big changes happening within the sector. This was invaluable to our students, helping them to prepare for the industry of tomorrow.
Outsourcing studios like PitStop Productions are growing increasingly preferred over in-house audio teams. Not only this, George signposted a number of other developments that are becoming mainstream which would undoubtedly impact anyone looking to get their start. From the more technical, such as an increased focus on spatial audio and haptics, to changes in working conditions brought in by the first ever UK game workers union – including remote/hybrid work and wider pushback against crunch.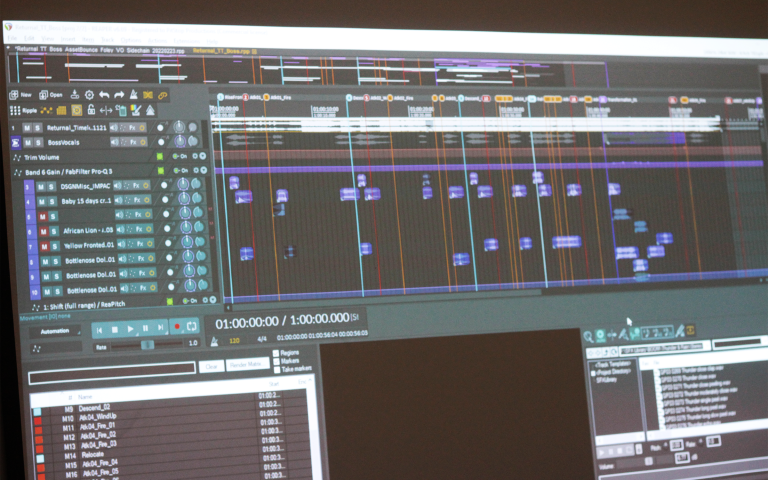 George's masterclass has really got us excited for the future of the game audio sector, and served as a great reminder of the huge variety of audio careers available to our students.
Study At Spirit Studios
Want to start a career in sound design and production? Take a look at our related courses below:
Interested in studying with us?
Click below to start your application, register for an open day or get in touch with any questions