Recent Music Business graduate, James, has been working on his event management venture since his first year of study. Mic Check Media is a Manchester-based platform that showcases young creatives and emerging talent in the rap and grime scene.
Thanks for sitting down with us today James. To start, how did you first get in to the music industry?
Growing up my friends were part of 'Grime Crews', which are crews that go around battle rapping each other. I wasn't in one, but all of my friends were MCs or DJs, so I was always there. One of my main introductions into music is my best friend Leigh who created Mic Check Media.
Tell us more about Mic Check Media. How did it start?
Leigh went to an event which he thought was badly organised, and thought he had the skills to create events that were better structured.
We started off small, filling venues such as Sandbar just down the road from Spirit and have continued to grow ever since. At the moment we're focusing on our radio show hosted by Reform Radio every other Wednesday, live events which happen every other month, and publishing artist's songs.
What made you decide to study at Spirit Studios?
I decided that music management was a career I wanted to pursue and I wanted to continue expanding my knowledge to help grow Mic Check Media. I chose Spirit Studios because it's in the heart of the city, a lot of musicians have been here and studied here, so it's really respected. I booked a tour to have a look for myself, and it exceeded my expectations with the technology and all of the studios, so for me it was a no brainer.
How do you decide which artists you want to work with?
Right now we only have one artist that we manage, David Rey, but he's different in that he's got a few different sounds. We saw potential in him, and when we went to meet him we knew instantly that he was someone we wanted to manage, and that it was a path we had to go down.
What gets you most excited about the industry?
At the minute it's how much the Manchester scene is blossoming. So much good music is coming out of the city and a lot of people from Manchester are getting signed. It's clear people outside of Manchester are starting to see that we're a real hub for the next generation of UK music.
Artists can stay here and be who they want, knowing they have as much a chance of being signed as if they were in London, so that makes me very happy.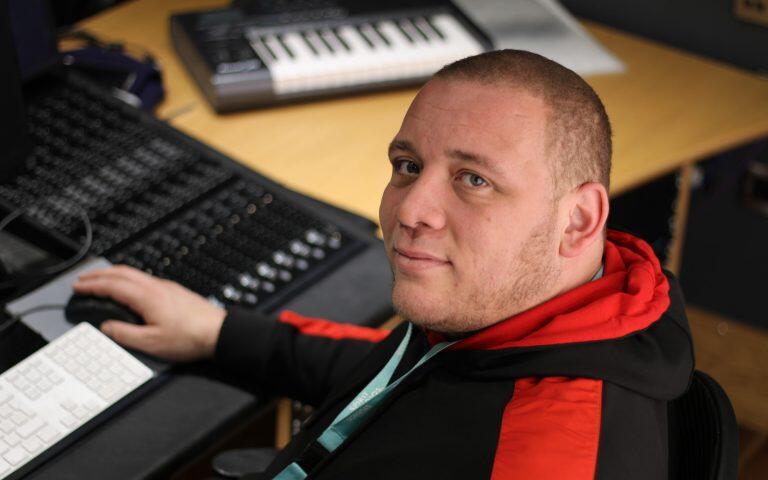 What artists do you have your eyes on at the minute?
There are so many, and if I went through them all we'd be sat here for days, so I'll just mention some I've noticed in the last couple of weeks. Of course there's David Rey, Larboonz, Ragoloco, and Valtini. Those are just a few, but there are a lot more.
Tell us, what does the future look like for you?
Busy. I'd like to step up to a bigger capacity club for our live events, and I'd like us to become the go-to media channel for artists. Hopefully we can lift our profile and have people inside and outside of Manchester coming to us to upload their music, and I'd definitely like to get David charting with some of his singles.
We'd love to know who you're listening to right now
I'm a bit biased, but definitely Manchester artists like Aitch, JeORjase, and Snf bartist. There's so many different people I find I'm not having to search too far for new music.
Before we go, what advice do you have for people who are interested in pursuing the same career as you?
Don't' give up. There isn't only one way to do things, so do your own thing, study, and learn as much as you can. I wish I had committed to learning from the beginning because we'd be a lot further along in the business than we are now. But there's no harm in taking a few extra years to figure everything out.
Want to follow in James footsteps and become a wizard manager? Take a look at our music business courses today.
More student stories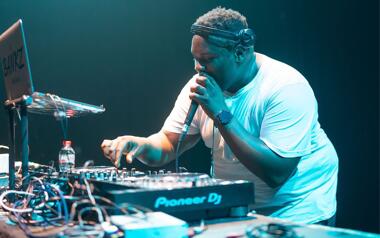 In the two years since his graduation, Aaron/DJ Bankz has played Glastonbury's BBC Introducing stage, supported Aitch on his tour and worked for Pretty Little Thing. We wanted to know... why Spirit?
Read full story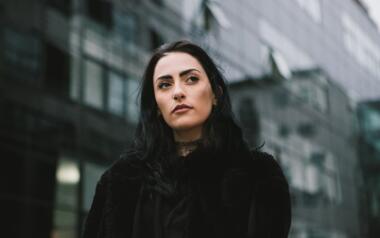 From growing up in rural Armagh to warming up the crowd for Annie Mac, Electronic Music Production graduate, Holly Lester, has already made more than a mark on the industry.
Read full story
Interested in studying with us?
Click below to start your application, register for an open day or get in touch with any questions