Whilst you may not immediately recognise the name, Wolfgang Flür, you will recognise the name Kraftwerk! As Kraftwerk's electronic percussionist, Wolfgang is most well-known for co-creating some of the most iconic electronic music albums of all time; Autobahn, Radioactivität, Trans-Europa Express, Die Mensch-Maschine, Computerwelt and Electric Café.
After leaving Kraftwerk, Wolfgang then launched his solo career, under the name Yamo, and released his album, Time Pie. Without Wolfgang, and the great work of Kraftwerk, electronic music wouldn't be what it is today.
He visited our studios in 2018 for an intimate Q&A session with our Music Production and Electronic Music Production and Performance students.
More guest lecturer profiles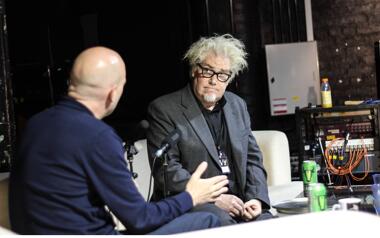 Musician, producer, record label owner
Students were lucky enough to have a guest lecture from the legendary musician, producer, record label owner, author and all round entrepreneur Martin Atkins.
Read profile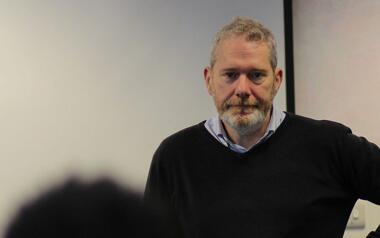 Ear to the Ground
Ear to the Ground: a guest lecture from Operations Director Dolan Hewison.
Read profile
Interested in studying with us?
Click below to start your application, register for an open day or get in touch with any questions