From pen to now long-time pal, Music Business student, Ewan Pyrah struck gold when he managed to get in contact with Ramones Manager, Danny Fields, as part of a study skills project.
Countless emails and Skype calls later, Danny Fields packed his bags and decided to take the 3,000 mile journey from New York to meet Ewan and speak to our students about his incredible career in the industry.
Ewan, it's great to have you in for a quick chat. We bet you're still on cloud nine… how did it all start?
It all started from my Study Skills report on the Music Business and Event Management course. We had to choose an inspiring person in the music industry. A lot of people chose to do the obvious ones, like Simon Cowell but I was looking for someone that was a bit different, who I didn't know anything about. I thought if I'm researching it, I want to learn something about them too and was ideally looking for someone who had been integral to the origins of the Punk scene.
So, I started looking at some of the first punk albums, like Ramones, and Proto-punk which came a bit earlier. That was when I found out Danny Fields managed them. I didn't know who he was, and even his Wikipedia page was short and sweet. After a bit of research, I found out he founded The Stooges, MC5, and also worked with Jim Morrison. I then found a documentary, 'Danny Says', and thought why does no-one else know who he is.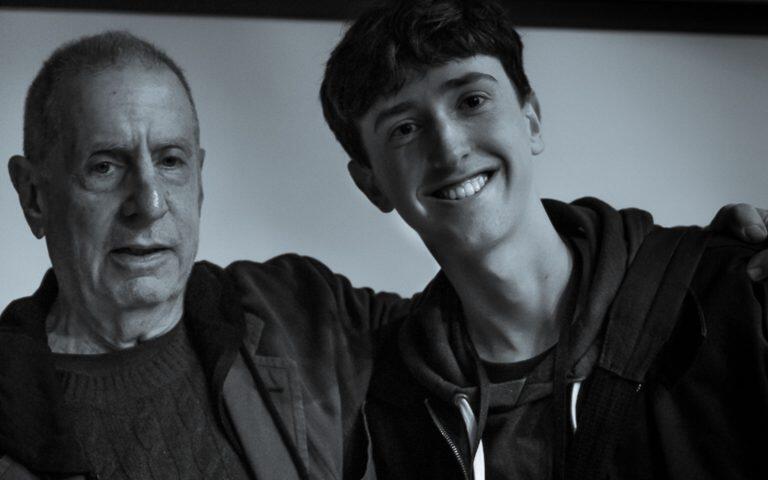 How did you initiate contact with Danny?
After watching the documentary, I thought I'd try and do some primary research because I knew it could bring my marks up. I noticed the documentary maker, Brendan Toller, had only a few hundred followers on Twitter so hoped if I sent him a message he'd see it. He didn't reply. He forwarded it straight to Danny Fields.
I didn't know how to react. Nothing like this had ever happened to me before. I'd only been on the Music Business course a couple of months so to get a success with something like that, it felt like I'd hit the jackpot. It was the best day of my life.
What intrigues you the most about Danny's career?
He's done so much in the music industry. He's known almost every iconic 60s and 70s artist and has been integral in shaping their careers. But, he's not too bothered about being in the limelight. Even when you speak to him he plays it down.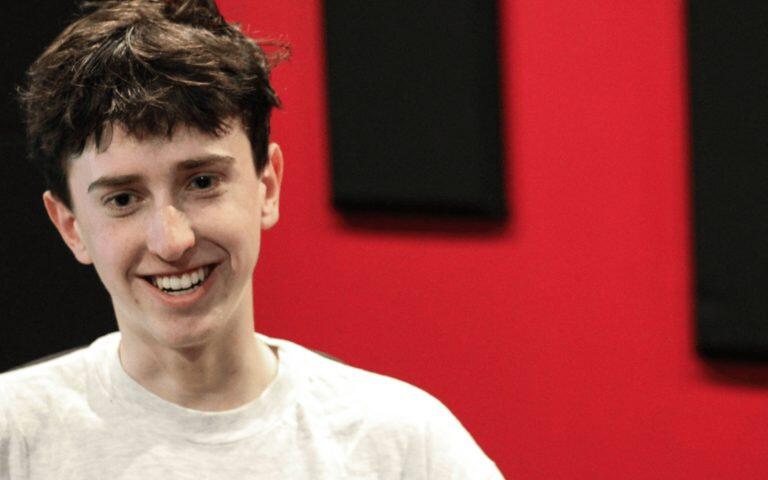 What did Danny think of Manchester? Did you get up to much while he was here?
He really liked it. He was amazed by all the buildings and the way they were all built; he was taking pictures the whole time. He's from New York, so I didn't think it would be that dissimilar. Maybe it's because he has lived there all his life, and this was his first time in Manchester – I don't know.
We took him to the Northern Quarter on the Sunday – the last full day that he was here – and went to some record shops and stuff which was cool. So many albums have his name on them which is crazy. Even ones he hasn't actually worked on, they all say special thanks to Danny Fields. I'd never noticed it before.
Are you a fan of The Ramones?
Yeah, definitely. I'd listened to the classic first album they did a few times and really liked it. When I first got in touch with Danny and started writing my report, I started to listen to the music of people he had worked with. I got into The Stooges, MC5 and stuff like that, and it gave me a good opportunity to listen to a huge variety of music I hadn't listened to before. So, I guess you could say that since I've been in touch with Danny, I've branched out a lot more.
Do you see yourself following in Danny's footsteps and going into artist management?
I don't know about roles; I'm still stuck on what to go into. I think when I do my work experience next year, I'll find out. But definitely, I'd never say no to a career like he's had! I might be going to see him in London in a few weeks… it's definitely not the end for me and Danny.
Interested in studying with us?
Click below to start your application, register for an open day or get in touch with any questions