Spirit Studios Open Day: 20 January 2024
.
Explore our industry-leading facilities, meet our expert tutors and discover which course will inspire your future.
20
Jan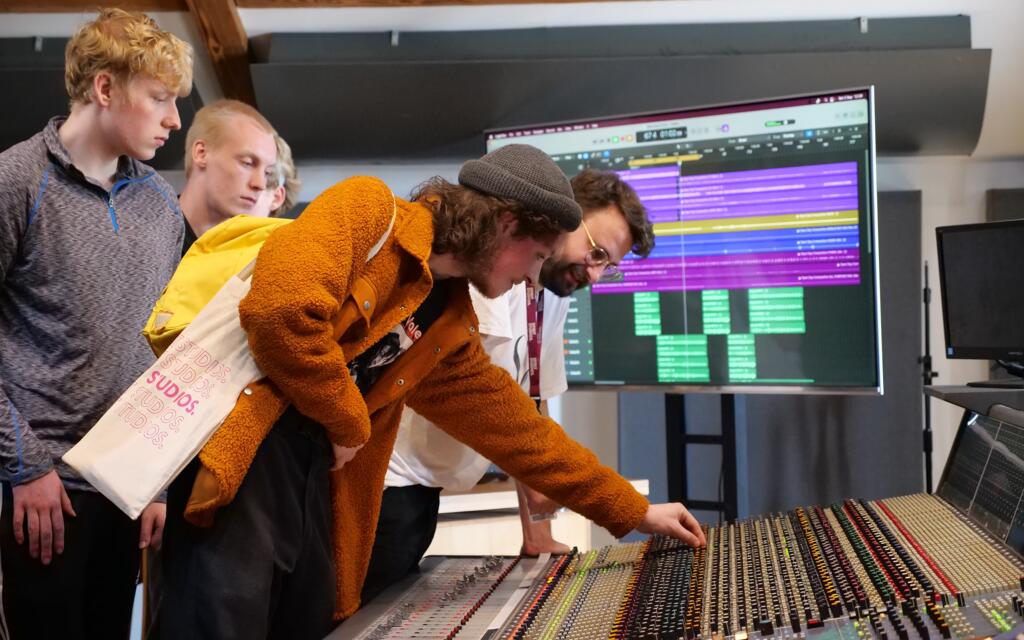 We're thrilled to be hosting an Open Day on Saturday, 20 January 2024. The day will start at 12pm but we recommend arriving by 11:45am.
There will be a variety of demonstrations and activities held throughout the day for you to choose from. These include:
Demonstrations on our core subject areas, including Music Production, Live Sound, Music Business and Event Management, Sound for Visual Media, and Songwriting and Performance. During these demonstrations our tutors will provide an overview of the courses we offer, and give you the opportunity to get hands on with our industry-standard equipment.
A presentation about Spirit Studios.
In addition to the timetabled sessions, you're free to explore. You may wish to revisit a demonstration to speak with tutors, or chat with current students to find out more about what life is like here at Spirit Studios. We'll also host a number of drop-in, one-to-one consultations throughout the day in case you have any burning questions.
Visitors typically spend between two and four hours with us. You're welcome to bring up to four guests with you, such as family members, partners and friends.
Book your place
Event details
Date:

Saturday, 20 January, 2024

Start Time:

12pm (11:45 arrival)

End Time:

4pm

Location:

Spirit Studios
65-69 Downing Street
Manchester
M1 7JE

Phone:

0161 276 2100

0161 276 2100
Book your place
Required fields are marked with *
"*" indicates required fields

This site is protected by reCAPTCHA and the Google Privacy Policy and Terms of Service apply.