For their major project, our final year BA (Hons) Electronic Music Production and Performance, and BA (Hons) Music Production students were tasked with creating an original piece of work and presenting it to the public. They had to apply professional values to all aspects of the production process and presentation; including a consideration of the potential audience, requirements of the venue, and the creation of publicity materials and programme notes.
The results were incredible, and a real testament to three years of hard work. From short films to live DJ sets, 3D animated audio-visuals and immersive soundscapes, the three day event was an electric celebration of each student's creativity and talent.
Monday at The Deaf Institute
Hosted in the music hall of one of Manchester's most iconic nightlife venues, we kicked off the week with a series of energetic DJ sets and live performances spanning house, disco, drum & bass and jungle.
Performers Jorge Martin, Luke Macgregor (Brokli), Oli Haigh (Haigh) and Yves Jones took to the stage in a diverse mix of style, but with a shared passion and talent. It was a night full of joy and a welcome 'return to normality' after a difficult few years for the performance industries.
Yves was joined by second year Electronic Music Production and Performance students, Finn Armstrong and Finn Howard, as well as performers MeiMei and Green Guy Kai.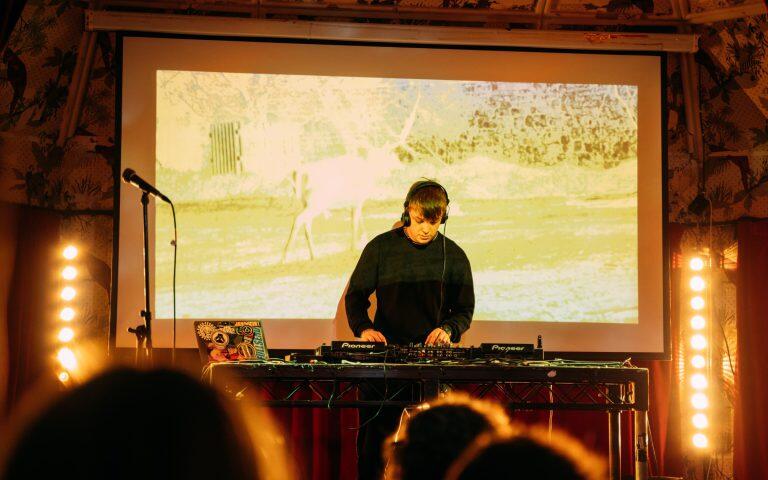 Tuesday at Chapeltown Picture House
For the second of our Degree Shows, we headed to Manchester's quirkiest independent cinema for an intimate evening of immersive audiovisual showcases – and with another amazing turnout, there wasn't a single seat to spare!
Each piece was beautifully unique, featuring new works in surround sound, video, game and performance. A huge congratulations to each performer:
Ben Leach Waterworth
Luke Rowe (LRowe)
Tom Attenborough (Citra)
Bel Parker
Maya Rain Andrews
Evan Mansfield
Logan Cooney (Elcee the Alchemist)
Students took inspiration from a variety of sources such as the city, nature, society and day-to-day life, coming together to create a diverse and thought-provoking line up.
Special thanks to first year Music Production student, Macy Lancaster, for providing an energetic atmosphere in the intervals with a lively DJ set.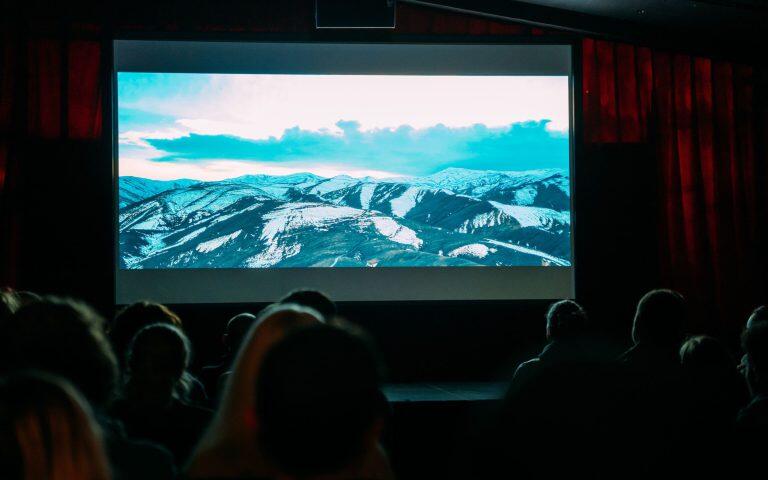 Friday at Spirit Studios
To close the week, the remaining final years took over our very own studios and live venue with a range of installation, video and performance pieces. From soundscapes, game audio, multimedia artworks and computer-generated environments, there was something to fit everyone's taste.
It was fantastic to see our facilities brought to life – one member of our staff was so inspired by the work on display she has since signed up for an Electronic Music Production course!
A huge well done to:
Holly Mason
Dominic Frew
Joseph Servant
Iveta Rubenyte (Aurielle)
Will Rodway (Deramore)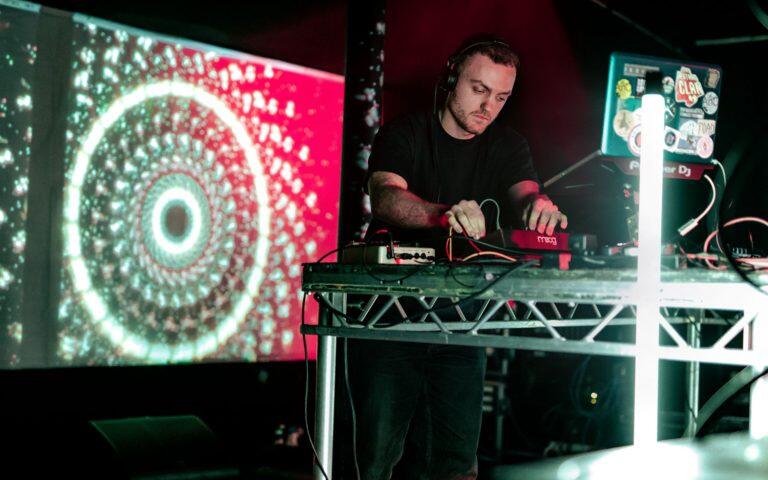 It was easy to forget that this will have been some of our students' first – or biggest – live performances. Their impressive command of the crowd, stellar talent and professional attitude made us all incredibly proud, and even more excited to see where their careers will take them.
Keep a look out for further Spirit Studios events advertised on our website and social media.
Study at Spirit Studios
By choosing to study with us, you'll gain much more than an education. We'll provide the experience, networks and confidence you need to excel. Our subject areas include:
Interested in studying with us?
Click below to start your application, register for an open day or get in touch with any questions