Busy working on her releases, we caught up with industry course graduate, Holly, to find out what she's been up to and to hear her future career plans.
How did you get started DJing and producing music?
I started DJing when I was 14 years old, after hounding my parents for months on end to get me a set of CDJs. I'm completely self taught – I come from a very rural part of Armagh so there wasn't really anyone I could watch! I'd been reading a book for a while before I got my CDJs that helped me enormously – "How to DJ Properly" by Frank Broughton and Bill Brewster. I didn't start producing until much later on in my DJ career. In fact, I would say I only started seriously when I decided to start the Industry Course. Beforehand, I had just dabbled in bits and pieces on Ableton.
Who are your biggest influences?
I don't really have any one person that is my main influence; it's more an amalgamation of different things and people that have influenced me at different periods of my life. My dad is definitely to blame for getting me into house music and various other electronic music genres when I was a kid. I used to listen religiously to shows on Radio 1, RTE 2fm and Radio Ulster as a teenager, with shows by the likes of Pete Tong, Fergie, Eddie Halliwell and Paul Hamill (Psycatron).
I would sit up and record the shows on tape until all hours and had notepads full of track lists in my room. It all became cemented for me when I visited Ibiza in 2007. I just knew what I wanted to do and that was it. Ibiza is a place that has influenced me massively throughout my life too. After living there for a few seasons it made me realise what was possible.
Can you tell us about any projects you're working on?
At the moment, I'm continuing on with my production and working towards a few releases in the near future. Over the summer I have a few dates pencilled in for parties in Derry, Glasgow and Lincolnshire with more to be confirmed. My goal for the future is to keep progressing and get some great releases on good labels under my belt!
What's been your career highlight?
It's really hard to pick just one standout moment so far, but a couple that spring to mind are warming up for Annie Mac in the Arts Club theatre (for Chibuku in Liverpool), playing the main room of The Warehouse Project when it was in Victoria Warehouse (which was extremely nerve-wracking) and my residency with Sankeys in Ibiza during 2014.
How did your course help you get started?
The course has helped me immensely. I can't thank my tutor enough for how much he's encouraged my progress in the past 6 months. Before the course began, I had absolutely zero confidence with Ableton. It will definitely provide the stepping stones to furthering my career in production.
What advice would you give to someone starting out as either a DJ or Music Producer?
Start producing/learning to produce as soon as you can! Don't waste any time waiting for things to come to you. Everything takes hard work and determination.
Inspired by Holly's story? Take a look at our Music Production courses.
Listen to Holly on Spotify
More student stories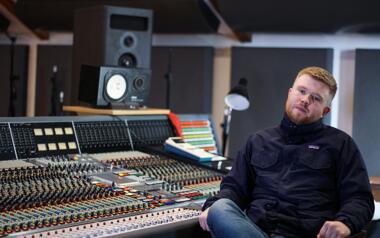 Having started his degree with very little prior experience, three years down the line, Tom has landed himself a permanent position at Wigwam Acoustics - one of the world's leading live sound companies.
Read full story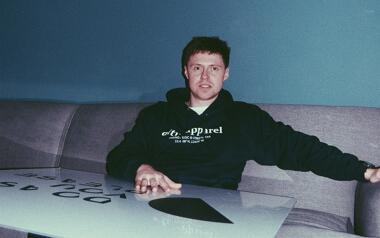 Graduating in 2020, Niall has since established himself as a DJ/producer under the alias Joe Roche, seeing fast growth and success in his career to date.
Read full story
Interested in studying with us?
Click below to start your application, register for an open day or get in touch with any questions