Despite being busy preparing for tours across Europe, we managed to grab a quick word with Cal to see what he's been up to.
What inspired you to get into the music industry?
I've never fancied a 9-5 job sat in an office all day. When I was young, I used to sit and listen to music 24/7, learning album upon album on guitar and bass. I've been brought up around music as my dad played in lots of bands, and we used to play and sing acoustic songs in my grandad's pub.
I've always known I wanted to work with people, recording songs and mixing live music. When I was younger I went to see Kings of Leon in Manchester and I remember looking at the sound desk and thinking 'that's where I want to be' – How cheesy is that?
What would you say has been your biggest challenge so far?
I'd probably say adjusting to life on tour and being away from home. It can be a tough life and after a while it starts to take a physical and mental toll on you. However, once you get used to the lifestyle, it's the best thing in the world!
How did it feel when Blossoms asked you to be their monitor engineer?
It felt incredible. Handing in my notice at Sainsbury's and classing Blossoms as my full-time job was pretty amazing for me. They're a great bunch of lads and the crew and band are like family.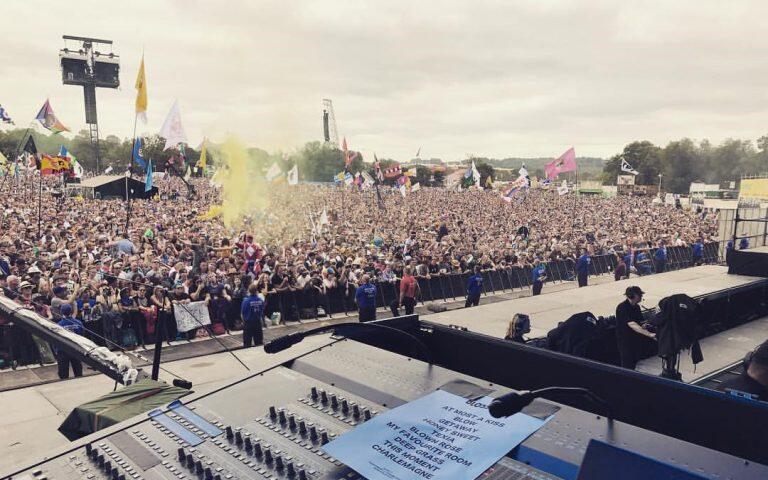 How has life been since you finished your studies?
Hectic, in the best way though. It's been pretty much non-stop with Blossoms at the minute. As the new album, Cool Like You, comes out at the end of April, we're busy getting ready for our first tour with Noel Gallagher across Europe – and I can't wait for it. It's crazy. I hardly have time to sit and think about anything else.
Did you enjoy your time studying?
The teachers were really helpful and experienced. I also enjoyed the amazing facilities and studios where you can record some incredible tracks and get them to sound like professional recordings.
What advice would you give to someone trying to break into the industry?
Nothing gets handed to you on a plate, so just keep working hard and make a name for yourself. Be professional, and most importantly, be a nice guy – people will remember you that way. Things might take a while to kick off, but when it does, it's great.
Inspired by Cal's story? Take a look at our Sound Engineering courses.
More student stories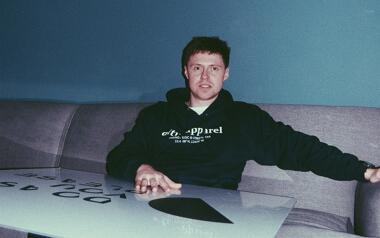 Graduating in 2020, Niall has since established himself as a DJ/producer under the alias Joe Roche, seeing fast growth and success in his career to date.
Read full story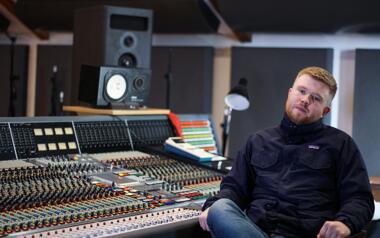 Having started his degree with very little prior experience, three years down the line, Tom has landed himself a permanent position at Wigwam Acoustics - one of the world's leading live sound companies.
Read full story
Interested in studying with us?
Click below to start your application, register for an open day or get in touch with any questions