Beginning her studies with no prior experience in the music industry, Beth quickly realised how her course catered for all experience levels. From planning live events, to marketing and project management, she found there was ample opportunity to be ambitious and creative throughout her studies.
It opens doors and shows you routes that you would have never thought of going down. It's a perfect opportunity to learn more about the industry.

Beth Gowland
From exploring the different aspects of the industry through her degree course, she is now well equipped and thriving in a great position. Despite only graduating in 2022, we invited Beth back to the studios to talk about her career, having made great progress already.
How did you find your Music Business course?
The course was amazing, and really helped get me to where I am now. I didn't really have much background knowledge of the industry but I knew it was something I wanted to pursue. The course catered for all experience levels. It was great for someone like me, coming in at an entry level. But there were also students who already owned record labels, or were already putting their own events on, and some who were established artists looking to learn more about the business side of the industry. The variety of modules and topics meant there was always something new to learn, no matter your experience.
You could do practical modules, such as live events marketing or project management, allowing you to be as creative as you wanted to be. There was always something different each week. We had the opportunity to do work experience as an integrated part of the course, where we could really get to grips with the nitty gritty aspects of the industry. We learnt about contracts and the legal side of things, as well as marketing and organising live events. The course really does cover all areas of the music business.
What have you been up to since graduating in June?
I work at SJM now, a huge promoter in the UK, in their marketing team. It's a lot of admin based work but I wouldn't have landed the job if it weren't for my degree. It's really fun and each day is different, working on various marketing campaigns. I'm finally doing what I've always wanted to do.
It sounds amazing! What skills did you gain from your degree that help you now in your new role?
Learning how to market – how to sell people, music, and a brand – was such a huge aspect of the course, which I'm now using every day. Even the study skills, such as project management, time management and copywriting were all really useful. It was so insightful to see how the music industry runs as a whole.
Do you have any advice for future students?
It doesn't matter what background you have. Say you've been working in the industry for a long time, or you know you want to go into music but you don't know exactly what you want to do, or you're an artist who just needs a better understanding of the business side of it – just go for it. There's so many pathways for you to go down, especially after a course as broad as this. You'll cover so many different topics and subject areas that it doesn't close off any career options. If anything, it opens more and shows you avenues you probably would have never thought of going down. It's an amazing opportunity to learn more about the industry, or to find your calling within it.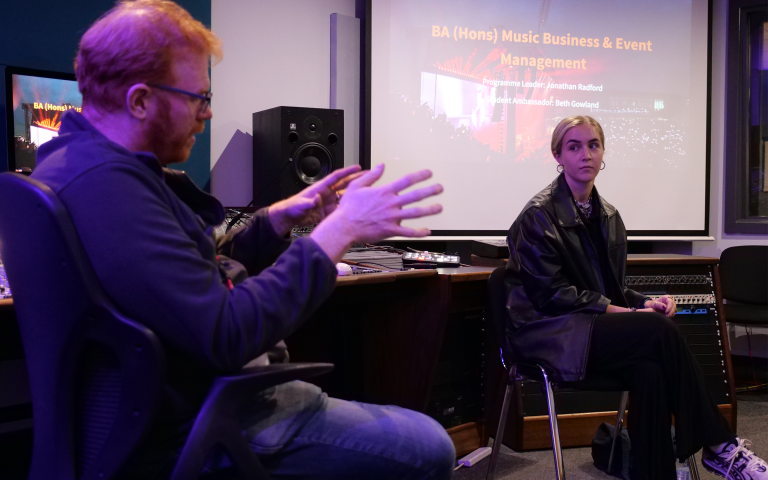 Inspired by Beth's story? Find out more about our Event Management courses or take a look at our Music Business courses.
More student stories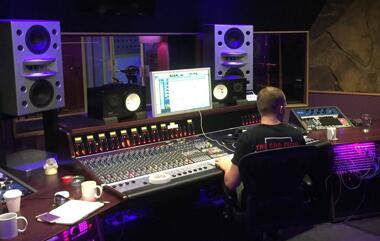 After graduating from our Music Production degree, Tom has gone on to secure positions in some of the most well-known recording studios in London, including Snap Studios, Strongroom and Air Studios.
Read full story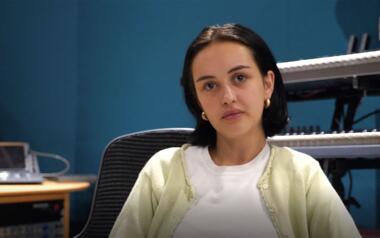 After graduating from our Music Business degree course in 2022, Carla's career has begun with a flying start. We caught up with her to find out about her time at Spirit, and to see what she's been getting up to post-uni.
Read full story
Interested in studying with us?
Click below to start your application, register for an open day or get in touch with any questions